Connie Marie is temporarily unavailable.
They will return ١ كانون الثاني يناير ٢٠٢٣.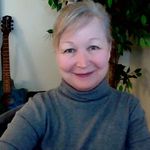 Connie Marie
الولايات المتحدة
•
5:04 PM (GMT-04:00)
يتحدث
متحدث أصلي
,
,
,
,
,
,
عني
Welcome to the world of English language learning. I am Connie, an English teacher from New York. I have been teaching English online for over sixteen years to people all over the world. I am TEFL and TESOL certified to teach English through CIEE and I am an IELTS certified teacher through IDP.

I enjoy teaching because I genuinely love people. I read a quote once that said, "Do you know what a foreign accent is? It is courage." I strongly believe that the people I teach are courageous and determined to build and sharpen their skills in English. I respect them immensely.

I teach young children and older adults (like myself...lol). I teach people all over the world and at all levels. I once taught a man in China who did not speak two words of English. He needed to build his skills quickly for his job. After nine months, he and I were discussing politics, society and current events. It is possible to build your skills with the right amount of dedication.

Speaking English can assist with job promotions, job transfers, relocating to a new place, or it can just be a fun thing to do so you can speak English when you travel or want to meet new friends.

I assist with job interview preparation, English proficiency test preparation - and I can tailor the lessons to suit your English speaking needs.

Let's talk!

Connie Marie
قراءة المزيد
دروسي التجريبية
Our trial lesson will include a brief assessment. I use the Common European Framework of Reference (CEFR). You can then tell me about your English goals and I will suggest an English learning plan for you. I look forward to speaking with you!
قراءة المزيد
درس تجريبي
One time, 30 minutes
Teacher Stats
Within a day
منذ ٨ أعوام
95.00%
1.698
5.3 lesson average
5.0
خبرات التدريس
فوق المتوسط
مُتقدم
فوق المتقدم
السيرة الذاتية

التعليم
Hamilton College / Herkimer CCC
Anthropology / Education / General Studies

شهادات
TESOL and TEFL Certification
CIEE - Council on International Educational Exchange
الق نظرة على مزيد من المعلمين:
درس تجريبي
One time, 30 minutes