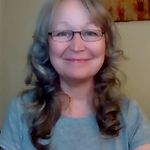 Connie 🏳️‍🌈❤️😊
الولايات المتحدة
•
10:56 AM (GMT-04:00)
يتحدث
متحدث أصلي
,
,
,
,
,
,
,
,
,
,
عني
~~~ Teaching AUDIO only classes - no camera

~~~ Because the camera slows the connections in some countries (and I have also been dealing with eye strain), I have switched to audio only classes and lowered my teaching fees. We can still use the whiteboard, share learning materials, etc. 🤓

Welcome to the world of English language learning. I am Connie, an English teacher from New York. I have been teaching English online for over seventeen years to people all over the world. I am TEFL and TESOL certified to teach English through CIEE and I am an IELTS certified teacher.

I enjoy teaching because I genuinely like people. I read a quote once that said, "Do you know what a foreign accent is? It is courage." I strongly believe that the people I teach are courageous and determined to build and sharpen their skills in English. I respect them immensely.

I teach young children and older adults (like myself...lol). I teach people all over the world and at all levels. I believe in diversity, equity, and inclusion and we can discuss any topic you like.

I once taught a man in China who did not speak two words of English. He needed to build his skills quickly for his job. After nine months, he and I were discussing politics, society and current events. It is possible to build your skills with the right amount of dedication.

I use the communicative approach to teaching and basically that means that we can talk about a variety of topics using a wide variety of resources. When there are grammar weaknesses, we can address and correct those. Speaking about a wide variety of topics helps to build a diverse and extensive vocabulary which increases overall fluency (and confidence in speaking).

Speaking English can assist with job promotions, job transfers, relocating to a new place, or it can just be a fun thing to do so you can speak English when you travel or want to meet new friends.

I assist with job interview preparation, English proficiency test preparation - and I can tailor the lessons to suit your English speaking needs.

Cameras are optional in the classroom. I have light sensitivity which makes it difficult to look at the computer screen, so if you prefer not to use a camera, that is acceptable. 📸

Let's talk!

Connie
قراءة المزيد
دروسي التجريبية
Our trial lesson will include a brief assessment. I use the Common European Framework of Reference (CEFR). You can then tell me about your English goals and I will suggest an English learning plan for you. I look forward to speaking with you!
قراءة المزيد
درس تجريبي
One time, 30 minutes
Teacher Stats
Within a few hours
8 years ago
95.00%
1.698
5.3 lesson average
5.0
خبرات التدريس
فوق المتوسط
مُتقدم
فوق المتقدم
السيرة الذاتية

التعليم
Hamilton College / Herkimer CCC
Anthropology / Education / General Studies

شهادات
TESOL and TEFL Certification
CIEE - Council on International Educational Exchange
الق نظرة على مزيد من المعلمين:
درس تجريبي
One time, 30 minutes