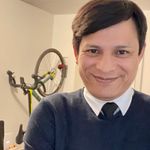 Proffe Carlos 🏆🥇
Peru
•
8:24 PM (GMT-05:00)
Spricht
Muttersprachler
,
C1
,
B1
Über Mich

📚Premium Language Instruction. No matter what your current level is! 🤝. ⚡LET'S DO IT⚡

⭐From beginners to advanced students! I'm waiting for YOU!⭐

My name is Carlos. Advanced Certified Spanish Teacher with over 15 years of experience🔥. I am fluent in English 🇺🇸🇬🇧🏴󠁧󠁢󠁥󠁮󠁧󠁿🇨🇦🇦🇺and German 🇩🇪 🇨🇭🇦🇹. My interests have always been in language, travel and outdoor sports 🌏 🍖🍡🥦🍓, but I like learning new completely random things that have nothing to do with my main interests 🔬🔭 I'm probably a bit more excited about language than even my students are. I hope it rubs off on them 😎.

☝️ My main goal is to have the student speak 80% of the time ☝️

Where are you from?
🇺🇸🇭🇰🇨🇳🇯🇵🇧🇷🇩🇪🇰🇷🇨🇦🇦🇹🇹🇹🇵🇭🇪🇬🇬🇧🇹🇷🇿🇦🇦🇺🇫🇷🇮🇹🇮🇳🇸🇬🇨🇭

📍could you find your country? let me know 😇

🔥Advanced Certified Spanish Teacher 👨🏻🔥
🏅18 + years of experience ⭐️
🏅I am fluent in English and German.
🌟Spanish for ALL AGES & LEVELS
🥇 Expert in language training for non-native speakers (+5 years)
💯 FREE Customized materials, prepared for each class and available 24/7
🌟 Super friendly, easygoing, and patient!


📝 My main goal is for the student to speak 80% of the time in class. Let's get started!

📚 What YOU can expect:
~~> ✅ Be FLUENT and speak clearly
~~> ✅ Be confident in Spanish
~~> ✅ Improve ALL your skills
~~> ✅ Pass the Official Exams
~~> ✅ Achieve your GOALS!

Courses I offer⏬
📌 General Spanish
📌 Conversational Spanish
📌 DELE/DELE ESCOLAR/SIELE
📌 Grammar of Spanish language
📌 Culture of Spain and Latin America

📚 Teaching Philosophy
✔️ Focus on YOUR goals and interests
✔️ Support AFTER classes with ANY questions you have
✔️ I will do my BEST to help you
✔️ I FOCUS 100% on my students' needs
✔️ Personalised support EVERY step of the way
✔️ Materials and books for FREE!

I am patient, calm, and friendly. I use mostly my own specialized materials for teaching, but also some books and online material.

I have a wide variety of instructional, coaching, and communication strategies up my sleeve, and I am able to pivot at a moment's notice to produce the best results from each student.

My classes are private, relaxed and upbeat but rigorous and intellectually stimulating. So I try to customize the class for each student and to identify their needs. I try to help each person to reach their language goals of fluency and to give them the skills to be better language learners.

✅CERTIFIED TEACHER ✅8 Countries ✅ I speak 3 languages ✅ Different experiences ✅ Different cultures and still learning ✅ I have taught students from Asia, Africa, America, Europe, and Oceania.

Spanish EFE, EFP, EFA.

WHAT YOU'LL GET:

💯A FREE PLACEMENT TEST to determine your level

📖PERSONALIZED LESSONS to match your goals and needs

📚COURSE MATERIALS to use in class

♻️ECO-FRIENDLY DIGITAL CONTENT to avoid wasting paper and ink

🗣️CONVERSATION PRACTICE to help you speak fluently

👌VERBAL & WRITTEN FEEDBACK to learn from your mistakes

📇CUSTOM FLASHCARDS to study new words

🗺️TRAVEL SPANISH exercises to help you explore the world

😎IDIOMS & EXPRESSIONS to make you sound more like a native speaker

🔊AUDIO FILES & TRANSCRIPTS to practice your listening skills at home

✍️WRITING WORKSHOPS to work on your written English

📱A PERSONALIZED DUOLINGO COURSE to practice in your free time

📓HOMEWORK to reinforce what you learned in class

💻ONLINE EXERCISES to turbo-charge your learning

📈PROGRESS TESTS to track your strengths and weaknesses

📆A FLEXIBLE SCHEDULE to plan lessons around your life

️‍🌈AN INCLUSIVE SPACE to welcome students of all backgrounds

IMPORTANT NOTE:
1 lesson is approximately 55 minutes long
Mehr lesen
Meine Probestunden
Would you like to take a trial lesson? It is better for me to directly asses your level and demonstrate my teaching methods through a trial lesson. I would also like to provide some learning advice and discuss a study plan with you!

Proffe Carlos.
Mehr lesen
Probelektion
Einmalig, 30 Minuten
Lehrkraftstatistiken
Innerhalb eines Tages
vor 6 Jahren
99.00%
376
29.2 im Durchschnitt
5.0
Lehrerfahrung
Anfänger / Anfängerin
Fortgeschritten
Selbstständige Sprachverwendung
Fachkundige Sprachkenntnisse
Lebenslauf

Arbeitserfahrung
Profesor de Español
CEICA-PERÚ (centro de intercambio cultural Arequipa) - Arequipa - Perú
Profesor de español
Escuela de Español Ari Quipay (EDEAQ) - Arequipa - Perú
Constancia de trabajo (EDEAQ) 2017
Escuela de Español Ari Quipay (EDEAQ)2016 - Arequipa
Aprobado Profesor de español
Instituto Cultural Peruano Alemán (ICPA) - Arequipa - Perú
Constancia de trabajo Ceica Spanish School 2018
Verifiziert
Ceica Spanish School - Arequipa - Perú
Freelance Teaching Spanish and English - Perú and Worldwide Reach
Online Language Teaching Sites - Online The most popular online sites for teaching/tutoring - Worldwide Reach
Online Spanish Teacher
Online Language Teaching Sites - Online The most popular online sites for teaching/tutoring - Worldwide Reach

Zertifizierungen
DIPLOMA DE ENSEÑANZA DE ESPAÑOL COMO SEGUNDA LENGUA EXTRANJERA O SEGUNDA LENGUA
Verifiziert
Universidad Católica San Pablo - Arequipa - Perú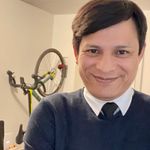 vor 3 Tagen
•
Kommentare: 0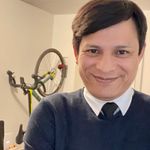 vor 9 Tagen
•
Kommentare: 0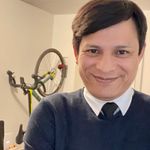 vor 24 Tagen
•
Kommentare: 0
Weitere Lehrer ansehen für:
Probelektion
Einmalig, 30 Minuten