Verfällt in:

01:10:11:51

(Gutscheine übrig: 22)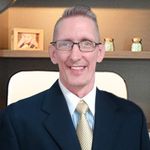 Chip Bridgmon
USA
•
10:43 AM (GMT+08:00)
Über Mich
Hello, my name is Chip and I'm from the United States of America. I have studied many languages in the past so I know how exciting and demanding it is to learn a new language. Like you, I also know how frustrating learning a new language can be.

I graduated from the University of Sedona with a PhD. in Philosophy emphasis on Holistic Life Coaching. I am TESOL certified both as a teacher and as a TESOL instructor.

I have over 30 years success in business as a consultant and certified business coach. I am also certified as NLP Master Practitioner, Hypnotherapist, Life Coach, and Accelerated Learning Coach, an so much more.

As a self published author of over 25 books on business, learning English, and peak performance, I am in a very unique position to assist you in achieving your English speaking goals.

I look forward to helping you reach your goals.

Before you book a lesson with me please read carefully and follow the directions: This is part of your first lesson and evaluation.

1. Listen to my introduction video completely and complete the homework from the video

2. Read my profile completely and DOWNLOAD my introductory booklet and complete the questionnaire

You are about to experience what it is like to work with a Top level Executive coach at a price that won't break your bank account.

Thanks to Verbling, you get more than an 80% discount from my typical English coaching rates. I am offering this discounted rate so that I can help more people speak English fluently, quickly, and confidently.

"Nothing can stop the man with the right mental attitude from achieving his goal; nothing on earth can help the man with the wrong mental attitude." --Thomas Jefferson

You're here, now is the time, and the price is almost free, all your excuses have been removed.

Here's what my methods will help you with:

How to speak English fluently FAST.

How to improve your pronunciation.

How to build your vocabulary and recall with ease.

Exactly what to do every day to bring you closer to your goal.

Precisely what skills, tools, and resources you need to succeed.

How to speak naturally, confidently

YOU MUST DOWNLOAD MY INTRODUCTORY WORKBOOK AND FILL OUT THE QUESTIONAIRE AND DO THE HOMEWORK ASSINGMENT BEFORE OUR FIRST LESSON.

Download my introductory booklet NOW to learn more about my program, methods, and for answers to some of the most frequently asked questions. Your first homework assignment is to read the booklet and answer the questionnaire before our first lesson. Download the workbook here.
>>>>>>>>> https://tinyurl.com/2p8z5ath <<<<<<<<<

Enjoy

See you in our first strategy call to determine if you are a good fit for my program.


_________________________________________
Your Strategy Call With me
Length of our call: 1 hr
Location: Online
Logistics: Things for you to do...

1. Do not use your phone or tab because it will be too difficult for you to see the documents I share with you on your small screen.

2. Make sure you have a good connection.

3. Make sure your headphone and microphone are working properly.

4. make sure you are in quiet place, not in a café, or restaurant, or outside where it is noisy.

5. Make sure you have downloaded the Introductory workbook and completed the questionnaire and sent to me.

6. Make sure you have a pen and notebook so you can take notes.


Please read the following.

Please double-check the correct time zone/time when booking your call.

Answer all survey questions in detail. The more details I receive the better your strategy call with me will be.

If you are not 100% committed, prepared or ready to take action on your language speaking goals please do not schedule a call.

To respect my time and yours, please do not book if you intend to re-schedule, cancel or not show up.


I know you're like me....

You're wondering if this is for real. You are wondering if I am serious. You are wondering if my method can really work for you.

Look, we've all bought the same stuff. You know what I'm taking about. You buy something that is supposed to work and it just kinda works, not really but sort of.

And that's supposed to be acceptable. In fact as we both know, it has become the NORM! "Almost competent" has become the new "good."

It doesn't have to be that way, not any more.

People just like us are becoming more and more frustrated with "almost competent" and becoming increasingly desperate for someone that will provide the solution they are looking for.

As you can see, my methods, my ideas, my concepts are not mainstream. Most importantly my method produces results. The only limiting factor is you the client. Are you willing to do what is necessary to accomplish your goals? That is the only variable I do not have control over. That is why I only work with a select few clients, I strictly only work with clients that meet my criteria.

---------------------------------------------------------
MY STUDENTS MUST BE:

OVER THE AGE OF 18 AND OUT OF HIGH SCHOOL

AT LEAST B1 LEVEL (CEFR) ENGLISH SPEAKER

COACHABLE & OPEN MINDED

DRIVEN / A STRONG DRIVE TO SUCCEED

COURTEOUS, RESPECTFUL & HONEST

DEDICATED TO ACHIEVE THEIR GOAL

COMMITTED TO DOING THE WORK NEEDED TO SUCCEED

If this does not describe you, then it might be better for you to choose another teacher to help you.


My lessons ARE CONVERSATIONAL by design. This is a method that has proven to work 100% of the time for 100% of the students who actually follow through and do the work.

What type of students do not work well with me?

If you want to treat learning English like a hobby then you are not the kind of student I am looking for.

If you are the type of student that will not show up for your lessons on a regular basis.

If you are the type of student that blames the teacher, the course, the books, the internet, or anything or anyone other than yourself for your lack of positive results, then you are not the kind of student I am looking for.

If you are the type of student that wants to study grammar, reading, and writing only, then you are not the kind of student I am looking for. (Although I am a coach, trainer, and author I am also dyslexic, and dealing with my reading and writing will be a fun rollercoaster ride for you. So to avoid that fun journey I choose NOT to focus on those areas.)

If you are the kind of student that thinks you already know what you need to do to learn English and wants me to comply with your methods, and are not open minded to learning new methods. Then you are not the kind of student I am looking for.

If you are the kind of student that thinks you can be rude, sarcastic, mean, harsh, and demanding and treat your teacher badly because you paid for your lesson then you are not going to be a good fit for me and my lessons.

What kind of student works best with me:

If you want to learn English quickly, then you have come to the right place.

If you are a professional who is focused and driven, that knows what it means to succeed and you are ready to take the challenge to take your life, and your business to the next level with English Fluency...

If you have been learning from old worn out programs, books, and lessons that just don't seem to be working that leave you wondering if you will ever reach your goals, and are open minded and want to think outside the box…

If you are a business professional that needs to conduct meetings, interviews and presentations in English…

If you are the the type of person that keeps your commitments, and shows up for lessons and does your daily activities and is coachable...

If this describes you, then you are the kind of student that works best with me. You are in the right place at the right time.


Just a little more information about me and my English coaching to give you some added insight.

Last week one of my English coaching clients stopped working with me.

When she first came to me she had been trying to learn English for over 12 years and was ready to quit for good. She tried academies, she tried different teachers, she tried to do it on her own, and nothing seemed to be working for her.

Now after working with me in just a short couple months later she is speaking English at level C-1, got the job she was working to hard so get, and is very happy.

In addition to speaking English fluently, she also is now equipped with all the tools she needs to sustain this speaking level and even improve if she decides to do so.

When she told me she was going to stop working with me I was EXCITED for her.

This meant she got the results she wanted.

This meant she feels confident and is speaking fluently.

This meant that I did exactly what I promised to do as her coach.

Many years ago I learned a very important lesson from my mentor that I still carry with me today in my coaching practice. I learned that if I keep coaching clients month after month, year after year, I'm not helping them. I am enabling them, which will only make them feel disempowered in their own lives. It will teach them to be dependent on me and not independent and not self reliant.

I learned that my job as a coach is to help my clients feel more empowered in their lives – not less empowered. My job as a coach is to help my clients to overcome and to solve the challenge they are facing, not by giving them all the answers, rather by leading them to the answers and letting them discover it for themselves.

"Great teachers engineer learning experiences that put students in the driver's seat and then get out of the way." Ben Johnson

I strive to be the best I can be every day, so you can succeed.

If I allow my coaching clients to tell and re-tell the same negative self defeating stories over and over again…

If I enable my coaching clients by not giving them the insights and tools they need to be successful…

If I don't provide my coaching clients the accountability and support to overcome the same painful outcomes that brought them to me in the first place…

…then, I'm doing them a disservice.

If I simply tell my clients what to do, then I'm am not teaching them, I am actually training them to be dependent on me for all their answers.

The result of following my approach is that I get the honor and privilege to see my clients succeed and free themselves of the years of struggles.

As I see it, my job is to work myself out of a job, the better I am at doing my job, the less my clients need me. They will have all the tools and skills they need to succeed now and in the future.

If you've been either trying to learn on your own, or you have been taking classes for years and you still haven't achieved the result you want in your life, maybe it's time to try a different approach.

It's a pleasure for me to receive the call from you in the next few months when you tell me, "I'm going to stop working with you because I've arrived at my destination!"

A number of years ago, I was very busy in my coaching business, it seemed as though I was coaching such a wide variety of people, it was as if I was coaching everyone. During that time my business was good but not great. I felt as though I was spending too much time with the wrong clients. I sat down one evening and began creating a list of characteristics that described my ideal client.

I started with a blank sheet of paper and began to write down who I wanted to knock at my coaching door:

Male or female between the ages of 24 and 55

Motivated to develop personally and professionally

They are leaders in their industries (supervisor, business owner, team leader, executive suite)

Must possesses a sense of humor

Must be open minded

Willing to speak even if it is difficult for them

Willing to think outside the box

Available within my coaching schedule

Now let's move to the present. Who am I coaching today?

Male or female between the ages of 24 and 55

Motivated to develop personally and professionally

They are leaders in their industries (supervisor,
business owner, team leader, executive suite)

They possesses a sense of humor

They are open minded

They speak even if it is difficult for them

They think outside the box

They are available and fit comfortably in my coaching schedule

Awesome, right? In reality, not so awesome. The list of client characteristics that I put together so many years ago actually came out of who I felt I could best serve and where my people-development skills and experience could be best utilized. This was an organic list of the types of people I gravitated toward. When networking with others and sharing my ideal client type with others, all of these characteristics came into play naturally.

This list wasn't a dream list; it was truly the beginning of being laser-focused and being more selective on who I worked with.

I didn't just stop after I made the list. There a few other questions I had to ask:

Does the client fit within my coaching niche? It's important that the client fit in with my coaching niche and style. If the client does not fit it can be stressful and it will not feel comfortable.

Do the client's goals fit within the scope of my coaching? I want to make sure I can authentically and sincerely support the client's goals for their future success?

Do I enjoy interacting with the potential client? If I do not enjoy talking with the client in the initial call, I will not enjoy coaching the client. A coaching relationship should be synergistic.

What is my intuition telling me? I Pay very close attention to my intuition and how comfortable I feel with the client. I ask myself, "Is working with this client and saying yes to coaching them doing what is best for the client?" I trust my intuition and perception as these things will help me make wise decisions.

Does the client have the ability to pay coaching fees? My English coaching fee is laid out plain and simple in my profile. If the client cannot pay the coaching fee, or if they think they can get this level of coaching at a cheaper price, I encourage them to do so.

"The best teachers coach their students and the best coaches are great teachers." Grant Teaff

If you are still here reading then I think you already know what you need to do next.

See you on the inside....
---------------------------------------------------------

*** Please understand I do not work with students under the age 18 due to the unconventional methods I use that contradict their academic studies.

*** Unfortunately this needs to be mentioned. Please be respectful, understanding, and patient as I am living in the Philippines and things do not always run so smoothly as they do in other countries. If you are rude, disrespectful, or impolite I will encourage you to find another teacher, as there are many amazing teachers here that are more than eager to work with you. I will respectfully, and happily end our lesson, and refund your payment back to you. I am here to help you achieve your goals in becoming a successful English speaker.

*** If you would be so kind as to book your lessons on the hour when possible. For example please book your lesson at 12:00 pm instead of 12:30pm to 1:30pm,. This limits the number of students that can take classes. If the available time is 1:00pm then please schedule your class at 1:00pm or at 2:00pm, please do not schedule your lessons on the half hour.
I appreciate you following this guideline, and thank you.

***Before our 45 minute lesson begins be sure to check your microphone, speakers, and video and make sure you have a good internet connection. Please avoid using your mobile phone for our lessons it drastically limits our interactions. I have built into my methods 2 breaks in my 45 minute lesson.

LATE POLICY:

**** PLEASE NOTE: Last minute and same day cancellations will NOT be refunded as per Verbling policy, unless there is an BONAFIDE emergency situation. If you book a lesson and believe you won't be able to make it- please unschedule or reschedule your lesson as soon as possible.

**** MISS A LESSON:
Just as you value your time, I also value our time together and will strive to be on time unless of course there is an emergency or technical issue. If you can not attend your lesson, simply unschedule the lesson, within the 12 hours prior to your lesson in accordance with Verbling's policy.

There are no refunds for missed lessons- if you think you will not make it in time- please reschedule your lesson as soon as you know you cannot attend so that the time can be open for another student. Simply, "I forgot about our lesson," or "I was mistaken on the time," is not an acceptable excuse for missing a lesson. This is a professional environment conduct yourself accordingly.

**** LATE FOR A LESSON:
Please keep in mind I value my times just as you do. I will wait in the lesson 15 minutes if you do not attend the lesson in this time frame I will then end the lesson. Please understand should this happen you will be charged for the entire lesson.

If I am five minutes late, it means that I am most likely preparing for your lesson, with another student, or having technical issues with the platform so please be patient.
Lehrkraftstatistiken
Innerhalb weniger Tage
vor 5 Jahren
100.00%
8 752
8.0 im Durchschnitt
4.9
Lehrerfahrung
Grundkenntnisse
Fortgeschritten
Selbstständige Sprachverwendung
Fachkundige Sprachkenntnisse
Ausgezeichnete Kenntnisse
Lebenslauf

Arbeitserfahrung
K-12 International School - Angeles City Philippines
Trainer, teacher ESL, creative lab director
Clark Institute - Angeles City Philippines
Teaching students English as a second language, and various management and marketing duties.
Author of Pipe Hitter's Language Course for ROK Navy SEALs
iLanguage 121 - Angeles City Philippines
Advanced English Learning Book for ROK Navy SEALs
Author of Hacking English 201 Advanced English Learning Strategies
iLanguage 121 - Angeles City Philippines
Advanced English Learning Book
Author of Hacking English Student's Guide to Fluency
iLanguage 121 - Angeles City Philippines
Teacher, Manager, Academic Development, Author
iLanguage 121 - Angeles City Philippines

Zertifizierungen
TESOL Teacher Trainer
TESOL Asia - Clark Philippines
TESOL Trainer Certification
TESOL
TESOL Asia - Clark Philippines
120 Hour TESOL Certification
Certified Personal Development Coach
Robbins Research - California USA
Weitere Lehrer ansehen für: