Diese:r Lehrer:in akzeptiert zurzeit keine neuen Schüler:innen.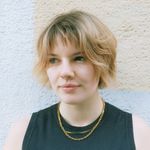 Philippa Anna Dugan
Österreich
•
7:10 AM (GMT+02:00)
Spricht
Muttersprachler
,
C2
,
B1
,
A2
Über Mich
Hello!

I´m Philippa, a TEFL-qualified teacher from Northern Ireland.

I´ve spent the last couple of years working as a trainer at a language centre in Austria and lecturing at a university of applied sciences.

As I said in the video, when you start taking lessons with me, I take on the role as your language trainer. That means, I take care of your progress in English so that you don´t have to think about it.
This includes creating a personalized learning plan to suit your needs, gathering and presenting you with all the relevant vocabulary and grammar and then training these new concepts with you to bring them into your active vocabulary. In our lessons, the most important goal is to turn all new vocabulary into active vocabulary.

When I talk about "active vocabulary", I´m referring to the vocabulary that is implanted in your brain and can be used fluently and confidently in a conversation or in writing. Passive vocabulary, on the other hand, refers to vocab that you can understand but can not yet readily use.
When we are exposed to new vocabulary (from reading, watching movies, in language lessons) sometimes we (or our teachers) expect that it will stay in our heads. That is, however, sadly not the case: it remains passive.

In order to make this vocabulary active, we have to bring it into a personal context, fully understand it´s different uses and meanings, practice formulating sentences with it in different grammatical contexts and review the phrase at least 10 to 15 times before it can become truly active.

Luckily, I have some tricks up my sleeve to encourage active learning:

-Vocab collections (To gather the most important vocab, test and review your memory and understanding)
-PPP (Present-Practice-Produce: for a steady build-up of the material)
-Each lesson a new topic (to widen the areas of vocab you are familar with)
-Comprehension tasks and discussions based on native resources (realistic approach to building up understanding and collecting useful vocabulary)
-Guided self-review of homework tasks (To help you understand your errors and prevent you making the same mistakes again)
-Personally formulated conversation questions based on the topic (bringing the topic vocabulary from the lesson into a personal and relatable context)
-A secret trick that I developed to keep track of active vocabulary (which I reveal to all my students)


To see these methods in action, here´s an example lesson video with an explanation of the methods I used with the student:

(video in progress)


And that´s it for now: If you are interested in taking lessons or have any questions at all, please feel free to message me. I should respond within a day :)

Looking forward to meet you,

Philippa


Note:
I mostly work with advanced English learners (B1-C2), helping them take their English to the next level. If your English ability is below this level we can still try out a lesson together but I would recommend starting with a teacher who has trained specifically to teach beginner learners.

_______________________________________________

Included in lesson price:
Lesson planning
Topic lessons (language lesson based on specific topic)
Conversation class (oral practice based on topic)
Grammar, if needed
Vocaulary review
Personalized writing/speaking tasks for outside of class
Correction (self-correction cues) of tasks outside of class
Advice on and correction of texts in English for work/uni etc

------------------------------------------------------------------------

Student reviews:

"Philippa always managed to make the course interesting and lively, no matter how early in the morning it took place. She accomplished what others couldn't: she got me out of my comfort zone and made me actively participate in the discussion, even if I at first didn't feel like it that day. I for one can only recommend this course to anyone who wants to improve their language skills and general understanding of English."

"I liked Philippa´s teaching style because unlike all my other English teachers I have had over the past years she focused on practicing the speaking abilities rather than doing grammar exercise after grammar exercise. In my opinion integrating everybody in the course is the key to excite the students. She did the very best job by doing that. I would say about myself, that my grammar skills and my vocabulary were quite good at the time that I joined her class, but when I spoke, it was rather bumpy. Personally speaking, the best way of learning a language is to just speak and with her, we did a lot of speaking. The way how she taught us was one of the best, if not the best way to be taught."

"By the time I attended Philippa's course, my English was already at an advanced level. In my daily life in an international company, I already spent a large part of my day speaking English.
However, after my lessons with Philippa, I am proud to say that one never stops learning. She took a lot of time to listen to each participant and to integrate everyone at their individual level into the lessons.
This thoughtful manner enabled each participant to follow the lessons at their own pace, while at the same time posing difficult topics or questions to the more advanced participants.
I found Philippa to be a very calm, fun and intuitive person who puts in a lot of effort and enjoys engaging with her clients/students/participants on a sympathetic and personal level. Her content was based on the needs of the participants, so she told us that she discussed electrical engineering and circuit diagrams with other groups while we ourselves dealt with the casting process. In summary, I can say that I have rarely met someone who teaches in such an engaging way and I admire the energy she puts into preparing and editing the course material. The teaching is always very agile and adapted to the group and evolves with the members over the duration of the course. I can only recommend everyone to take the opportunity to work with Philippa on developing their language skills."

Mehr lesen
Probelektion
Einmalig, 30 Minuten
Lehrkraftstatistiken
Innerhalb weniger Tage
vor 4 Jahren
88.00%
177
12.4 im Durchschnitt
5.0
Lehrerfahrung
Fortgeschritten
Selbstständige Sprachverwendung
Fachkundige Sprachkenntnisse
Ausgezeichnete Kenntnisse
American English
British English
Lebenslauf

Bildung
Studienberechtigungsprüfung (University entrance qualification)
Karl-Franzens Universität - Graz, Austria
AS level Spanish, German and French
Verifiziert
CCEA

Arbeitserfahrung
Language trainer for English
International language centre at the university, Graz - Graz
Lecturer of English
FH Joanneum, University of Applied Sciences - Graz, Austria
Technical and Business English
Substitute teacher for English and German
Dresden international school - Dresden, Germany
Private english tutor
Schülerhilfe - Dresden, Germany
English tutoring for young adults and teenagers

Zertifizierungen
Nomination for 'Teaching award 2021'
TQUK level 5 certificate in teaching english as a foreign language
Verifiziert
The TEFL academy
Weitere Lehrer ansehen für:
Probelektion
Einmalig, 30 Minuten