Introducing: New Teacher Rating System
With the previous rating system, nearly everyone had 5 stars. Teachers found it difficult to make their profiles stand out, and students found it difficult to select a reliable teacher based on ratings alone. Many students reported feeling pressure to always give 5-star ratings as their names were publicly tied to the rating.
Based on student feedback, teacher feedback, and our own research, we've designed a new teacher rating system on Verbling with the aim of solving these problems.
Star

ratings are now anonymous

Comments are public

(not anonymous) and are

listed separately from ratings

Teachers receive

compliments

, that is, points or kudos in areas where they excel
Here's how it looks. First, students will be shown this screen: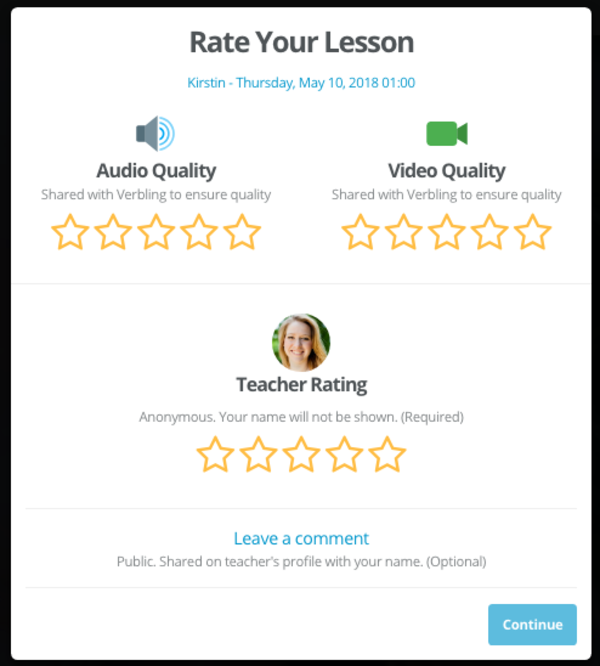 Students are prompted to rate audio quality, video quality, and teacher separately. Audio and video ratings are shared with Verbling only. Teacher ratings are shown on a teacher's profile, but they are anonymous. That means that the student's name will not be shown. These 3 ratings are required.
If a student rates a teacher with 1-3 stars, an option to send the teacher direct, private feedback about the rating will be shown: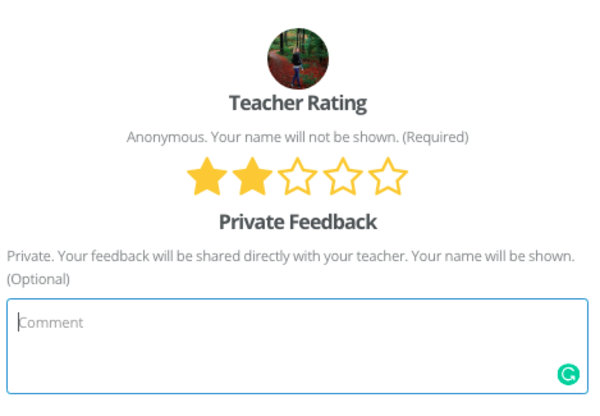 Students may choose to leave a comment. Comments are publicly shared on a teacher's profile, along with the student's name. Comments are optional.

Next, students will see this screen: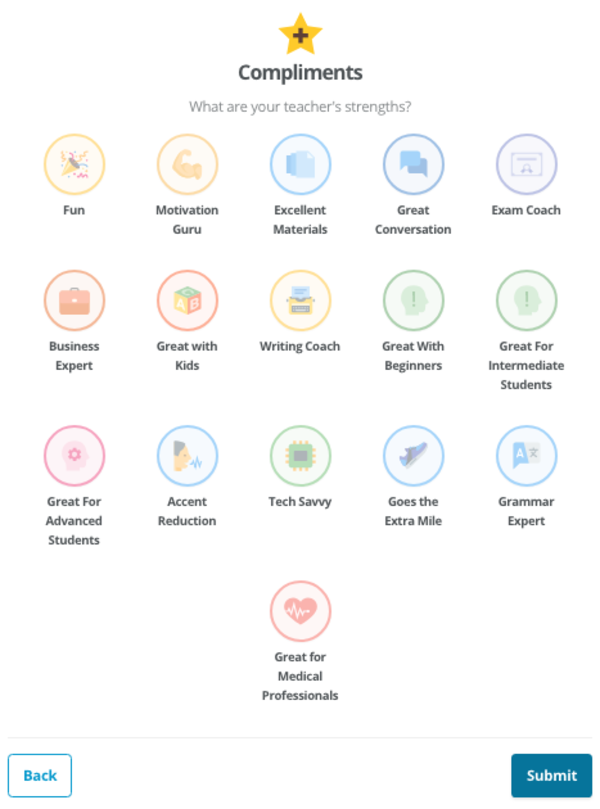 Students will have the opportunity to add a compliment, that is, to give a teacher credit for something they specialize in or do particularly well. This is optional.
On teacher profiles, ratings will now show compliments, average stars, # of ratings and # of students, and comments from students, like so: