5 Ways to Get Your Desired IELTS Band Score
If you would like to immigrate to an English speaking country, start a possecondary degree program, or succeed in job interviews, you may need to complete either the academic or general IELTS exam. The great thing about IELTS is the extensive amount of material available online for FREE! Unlike other exams, you can prepare for the IELTS exam without having to spend tons of money on textbooks, audio files, or mock exams. Here are some tips to prepare successfully:
The rumour that IELTS exams change every four months is true! It is very important to use NEW materials and avoid old speaking questions that have been used in previous years. Although reviewing old materials is useful to improve your language skills, if you feel nervous about your speaking test and have limited time to prepare, it is essential to prepare for the questions that are currently being asked in order to avoid any surprises.
Writing IELTS task 2 isn't easy. The 40 minute time limit makes it even harder for students who may not have an academic background. It is essential for you to compile a list of possible task 2 questions and read them. Scroll down the list of 100 questions and choose the topics you find most difficult. Take 5 minutes for each question to brainstorm your answer. If you receive a similar topic on your exam, what will you write about? How can you defend your opinion? Many students make the mistake of not researching task 2 topics and find themselves unpleasantly surprised the day of the exam.
It is important to practice your speaking test with a professional teacher, but if you find it difficult to take regular lessons, there are plenty of things you can do at home to help yourself prepare. An important exercise you can try is recording yourself. Take your smartphone and record your PART 2 speaking response. Afterwards, listen to yourself speaking. If you were an IELTS examiner, what would you say about this answer? Can you hear any errors? What suggestions would you make to this student? You may realize some errors you didn't even know you were making!
This may sound like strange advice, but when was the last time you said the alphabet in English? If you are asked to write down a first name or surname that is dictated to you during the listening, will you be able to correctly write down a series of vowels? Do you confuse the letters A E I Y if they are repeated one after the other? Make sure to avoid losing simple points on vowel mistakes!
Many students practice Writing task 1 and 2 and then move on with their day. Remember to do at LEAST ONE FULL PRACTICE EXAM before your real test. The IELTS exam is very long and you will most likely be very tired once you complete the reading, writing, and listening. It is essential to prepare and train yourself to maintain a high level of concentration for SEVERAL hours and not just one hour.
17 de diciembre de 2018
Mi vida antes del Covid- 19 (IMPERFECTO) A-2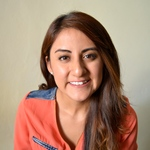 Alejandra Santiago
7 de agosto de 2020
팔랑귀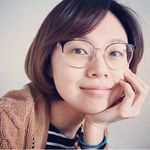 Abby H
7 de agosto de 2020
The Origins of popular English Idioms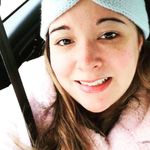 Jen Mc Monagle
7 de agosto de 2020