4 reasons why you can't speak French (or any language) even if you had it at school for years.
Many of us have had the opportunity to study a second or third language at school. Because of its political and economic power, its wide usage in the world and its reputation for being a beautiful language, French was very often the one that students would choose. So why exactly can't you speak French yet if you've studied it for 3, 4 or 5 years?
To answer this question, one needs to understand how language learning works and when it can be effective. For me, it comes down to these 4 key areas:
consistency & daily practice: our brain needs time to digest information (sleep plays a role in that) and our memory needs to see something several times at quick intervals first (spaced repetition) to remember it. Thus, it's much more effective to learn 30 minutes every day for a week than 3 hours straight. Regular effort wins every time.

variety of methods: there is no one method that will take you from beginner to fluency, rather you have to juggle between several different settings and resources to be able to reach your ultimate language goal.

if you want to learn to speak, practice speaking a lot: although listening, writing and reading are great tools to help out, you will never really be able to speak fluent unless you go ahead and practice putting words and sentences together. Of course, not without making many mistakes along the way.

motivation: if you're not in it for the right reasons, you will not be able to enjoy it. If you don't enjoy it, you just won't get there or it will take ages. It's as simple as that.
At school, none of these four are available:
In most schools, students see their French teacher only once or twice a week. Without exposure to the language during the rest of the days, learning is set to be extremely slow-paced and memorizing to be very complicated.

Remember how a typical French class looks like? Well, they more or less all looked the same everywhere and were using the same old methods. Many new findings have come up in the language learning scene, but schools are (like always) very late to adopt them, or just ignore them.

How much did you speak in the French class (speaking to a classmate in your native language doesn't count...)? Not much, right? Well, it's no surprise that you can't put a sentence together other than "Bonjour! Je m'appelle ... ".

No one can deny that most students (including you) at school don't really want to be there. Their goal is generally to get a good grade rather than to speak the language. Unfortunately, getting good grades does not guarantee any results in terms of language fluency.
But what is done is done. You can't bring back high school time, even if you wanted to. Now you've grown up, you have the will and curiosity to learn a language (if you're here reading this, I assume you do) and you have a huge amount of resources online at your disposal to start. So what are you waiting for?!
Ce n'est jamais trop tard!

(it's never too late!)
P.S.: If you want concrete tips on how to study effectively, don't hesitate to message me.. or book a lesson with me to see firsthand how I managed to learn 3 new foreign languages after high school.
3 juillet 2019
4 reasons why you can't speak French (or any language) even if you had it at school for years.
Mi vida antes del Covid- 19 (IMPERFECTO) A-2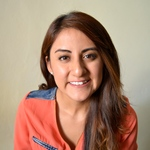 Alejandra Santiago
7 août 2020
팔랑귀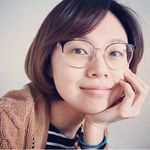 The Origins of popular English Idioms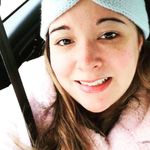 Jen Mc Monagle
7 août 2020