Movie addict? Here's French Movies You Should Check Out!
Looking for new movies to watch? Want to improve your French while still having a great time? Sounds like you? So here's a list of three movies you should definitely check out!
After the death of his wife, Raphael Poulain report all his affection on a garden gnome. Left alone, his daughter, Amélie, gradually exit the society and retire to her own universe full of fantasy and mystery. Years later, she ends up becoming a beautiful young lady, earning her living as a waitress in a bar in Montmartre where all sorts of originals people gather. One evening, Amélie discovers in the wall of her bathroom a box containing various objects left by a child forty years ago. After a small investigation, she identifies the owner of this box and assists, hidden, to the pure emotion of the man who sees his childhood box for the first time in nearly half a century. With this success, Amelie decides to devote her life to the happiness of others, even if she has to neglects her own...
Why you should watch this movie?
This movie had a worldwide success and won four "Cesar"(the French Oscars). This out-of-the-time fairytale shows universal kindness. The good fairy Amélie renounces to her own happiness to give to a John Doe a treasure of his childhood. She also organizes a treasure hunt with a collector of identity pictures who fall in love with her. The entire movie is also supported by the marvelous music of Yann Tiersen. The fairytale universe of Amélie Poulain is the one of an illustrated comic book for adults. It is a universe where original characters can pop up at every streets' cortner and where Paris is the best city in the world.
It is a fantasy story without an anchor in reality but this is what makes its beauty. We are seeing an idyllic Paris while following Amelie who restores our faith in mankind. In other words, one of the best feel good movies I've ever seen!
In the "Bellier" family, everyone is deaf at the exception of 16 years old Paula,. She is an indispensable interpreter for her parents for the day-to-day life and for running the family farm. One day, pushed by her music teacher who discovered her gift for singing, she decided to prepare the competitive exam to enter the music conservatory of Radio France (The best in France). This choice wil mean that she would have to leave her family that relies on her on a daily basis. IT will also be an inevitable passage to adulthood at just the age of 16.
One name : Louane. The 18-year-old woman at the time became famous by taking part to the song contest "the Voice" In that movie, she reveals her astonishing talent to the world.
Without her, the movie would have remained unnoticed. She shines in the role of the daughter of deaf-mute parents living in a farm in the middle of nowhere. Her astonishing voice lights up the movie and make us beg for more!
One last thing to take into account is the sign language. It can't remain unnoticed in the film because of the deafness of three of the main characters. The opposition is vivid between Paula and her marvelous voice and the rest of her family who can't enjoy her talent. Eventually they find a way to connect and create a beautiful story that you definitely want to watch!
In 1942, an English aircraft is shot by the Germans over Paris. Three soldiers managed to escape and land in different parts of the French capital. In hostile territory, they are assisted by two French civilians, a conductor and a building painter who agree to lead them into a free zone.
Film director and king of popular comedy Gerard Oury created a masterpiece with "la Grande Vadrouille". The main strength of this comedy is to have passed the test of time. With 17 million viewers when it was first released in 1966 and countless television broadcasts ever since, "La Grande Vadrouille" quickly became one of the French cinema's classic movie. It is filled with very famous scenes which became part of the French cultural heritage. In fact, scenes with famous French comedy actors Bourvil and Louis de Funès whistling in the Turkish baths, or walking in the countryside disguised as Nazis are just worthless.
To sum up, the film showcases all types of humour which led the viewer to laugh for nearly two hours. If you haven't seen it you should definitely check it out!
27 septembre 2018
Movie addict? Here's French Movies You Should Check Out!
Mi vida antes del Covid- 19 (IMPERFECTO) A-2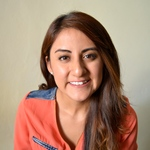 Alejandra Santiago
7 août 2020
팔랑귀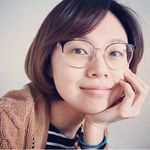 The Origins of popular English Idioms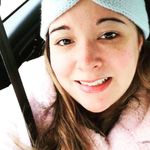 Jen Mc Monagle
7 août 2020