Three series to watch to improve your French
Want to improve your French but get demotivated by endless grammar and vocabulary lessons ? So, just read this article and start learning French in a funny way!
We're not reinventing the wheel here. It has been proved a great number of times that watching series and movies was a great thing to improve your level in a language. But the question everyone ask himself is which shows worth watching? What are the series that one can't stop watching while improving his French level?
I chose three completely different series (comedy, drama, spying,detective…). They are not necessarily the most known French series but you will become addicted to them in just the blink of an eye!
Le Bureau des Légendes (« The Bureau » in English)
Let's start by explaining what the show is about:
In the heart of the DGSE (French National Secret Service) is a department called the Bureau of Legends. This department trains and directs deep cover agents. Immersed in foreign countries with French interest, their mission is to identify people who are likely to be recruited as sources of Information. They are operating in the shadows "under Legend". Under legend means they live for years under an identity fabricated from scratch. This new identity become their own as they completely forget and cut ties with their real selves.
We follow intelligence officer Guillaume Debailly, codenamed "Malotru" (Lout in English), who returns to Paris after six years undercover in Damascus. He has to face the challenge of reconnecting with his daughter, ex-wife, colleagues, and even his old self after living for years under the identity of French teacher Paul Lefebvre. But his return to 'normal life' proves difficult as he has trouble cutting ties with his alter ego.
Why do you have to watch this show?
One name: Matthieu Kassowitz. The French actor known for playing Nino in Amelie plays Guillaume Debailly. He is perfect in a dark register, jongling between strength of character in his work and weakness of feelings due to his premature return to Paris.
Le Bureau des Legendes will also help you improve your French for several reasons. First, the dialogues are simple and the characters do not use a lot of complicated words or specific vocabulary. It is thus easy to understand what's going on. Plus, since the show follows a spying agency, some of the talking isn't in French. So, you will be able to take a break at some point !
June 1940, Villeneuve, a small village in the Jura region is invade by the German army. The Occupation of France just started. It will last four years: four years during which we are invited to live with Daniel, Marcel, Marie, Raymond, Jeannine, Lucienne, and many more, in a world full of fear, hunger and danger. Four years of sharing the fate of these ordinary characters, discover their faults and secrets. As the months and years pass, one witness the evolution of these normal people (doctors, farmers, teachers…) who will have to make life-changing choices. It will lead them to resist, adapt or collaborate to varying degrees with the occupying German forces.
Why you should watch this show?
Another show about World War Two? Yes but it so much more than that. "Un Village Français" is a psychological drama in which villagers once friends are going to choose or be forced on different paths that will change their lives forever. It is a very interesting picture of small village under the German domination. It shows that apart from a small minority of people collaborating or resisting to the Nazis from the beginning, a lot of people were just trying to stay neutral, waiting for the war to end. Howerver it must be said few of them manage to remain in that position until 1944…
In other terms: A must see!
This show has nothing to do with the previous one. How can we sum up "Bref" (in Short in English)? Around eighty episodes in which we follow the life of a 30 years old Parisian unemployed and single. Pretty boring right? Not at all ! The show is characterized by a very fast pace both by the sequence of images and by narration, as well as a humor based on everyday life and easy identification to the situations lived by the main character referred as Je (I in English) . In fact "Bref" uses a first person narration, and no one will say the main character's name during the eighty episodes
Why do you have to watch this show?
Simply because it is a funny and relatable. For example the episode about how to prepare for a date is hilarious and will make your day !
Plus the episodes are really short. So, you can easily watch them without having to do clear 45 minutes in your schedule. At least this is what you think and you'll probably become addicted to it.
However, the narrator speaks really fast. So, this show aim at interesting more advanced learner but you can also try it if you're a beginner. You will improve faster if you can keep up with the pace !
That's all for the moment! Hope you enjoy this article and start watching some of those shows!
30 août 2018
Mi vida antes del Covid- 19 (IMPERFECTO) A-2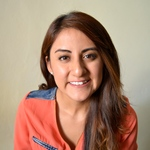 Alejandra Santiago
7 août 2020
팔랑귀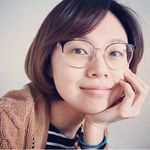 The Origins of popular English Idioms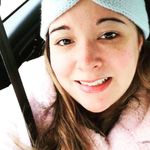 Jen Mc Monagle
7 août 2020