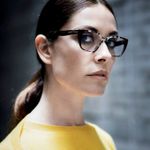 giada laudicina
Italie
•
11:01 PM (GMT+02:00)
À propos de moi
ITALIAN LANGUAGE COACH: I have developped an ACTIVE PYSICAL METHOD: you'll learn Italian building a physical habit and that means making specific exercices, practice not just mental activity!

CUSTOMIZED&MOTIVATING lessons, ACTIVE PYSICAL METHOD, STRATEGIES for mastering CONVERSATION&GRAMMAR (all levels), PRONUNCIATION IMPORTANT AS GRAMMAR!

Cosmopolitan, Emphatic, I'm Italian mother tongue. I travel a lot and I've lived abroad (Paris, London, Buenos Aires). I earned my MA in Languages and Literature summa cum laude. I worked as ITALIAN TEACHER (from Beginner to Advanced) and PROFESSIONAL LANGUAGE COACH:
•Client focused and tailor-made active learning method
•Motivation & empathy take top priority
•Client takes responsibility & ownership
•Maximize the potential of the learner

All you need is the desire & belief in yourself… I will take care of the rest!

I'll look at where you are now and I'll guide you on that 'journey' to Italian language proficiency. My lessons combine the best traditional language-learning practices with the modern coaching techniques.

My Italian Language Coaching is centered on CUSTOMIZED LESSONS including:

-PRONUNCIATION: We'll focus on phonetics, word stress, intonation & specific exercises. Learning how to pronounce sounds, words & sentences correctly goes hand in hand with grammar
-GRAMMAR: grammatical elements are introduced as you work on your speaking & listening, conversational skills (learn how to say what you mean correctly!)
-CONVERSATION: for general or specific situations & language skills refinement

My Italian Language Coaching is for People looking for a more EFFECTIVE & BELIEVABLE ALTERNATIVE to conventional approaches:

-BEGINNERS students with little or no previous experience of Italian. Learning Italian is easy!
-INTERMEDIATE/ADVANCED stuck at their current level. Ambitious learners that want to experience the benefit of communicating at a more advanced level
-PROFESSIONALS & CREATIVES needing to dominate Italian to optimize their efficiency in business. People that want to influence in Italian!

My focus: FLUENCY & EASE OF COMMUNICATION!

"Those who know nothing of foreign languages know nothing of their own" Goethe

**BOOKING RULES: I'll wait online for 10 min. Unless 48h notice is given I do charge for missed classes**

**SPECIAL TIME REQUESTS CAN BE MADE**
En savoir plus
Cours d'essai
Une seule fois, 30 minutes
Cours particuliers
60 minutes
Stats professeur
Sous quelques heures
il y a 6 ans
100.00%
685
23.3 moyenne des cours
5.0
Expérience d'enseignement
Débutant
Débutant supérieur
Intermédiaire
Intermédiaire supérieur
Confirmé
Confirmé supérieur
CV

Éducation
Degree in Foreign Languages and Literatures vote 110/110 Summa cum laude
UNIVERSITÀ DI PALERMO - palermo
English and French language and literature. Italian literature. Theory and techniques of communications.
High School Degree in Classical Studies Vote 60/60 Summa cum laude
LICEO CLASSICO STATALE "VITTORIO EMANUELE II", Palermo - Palermo

Expérience professionnelle
Italian Teacher
Istituto d'Istruzione Secondaria Superiore "Q. Cataudella", Viale dei Fiori n° 13 - 97018 SCICLI (RG) - Italy
Italian Teacher within the project Programma Operativo Nazionale "Competenze per lo Sviluppo", 2007 IT 05 1 PO 007, F.S.E. Asse 1 - Capitale Umano – Obiettivo "Migliorare i livelli di conoscenza e competenza dei giovani", annualità 2010/2011
Italian Teacher
Istituto ITC – Istituto Tecnico Commerciale "Luigi Sturzo", 7, Via Sant'Ignazio di Loyola, I – 90011, Bagheria (PA) - Italy
Professional Coach On Strategic Communications & Language Coach
SEVERAL PRIVATE AND PUBLIC COMPANIES LIKE: CE.SVI.T.- SOC. COOP. MIZAR – SICILYWINETRAVELS - GIORGIA GIACOBETTI COMUNICAZIONE SRL - PROGETTO EVENTI – ECC… - Italy
Actress
Agency acting Rome, Paris, Berlin, Madrid - Rome, Paris, Berlin, Madrid
Cinema, theatre actress. Best actress leading role Napoli Cultural Classic 2015, Best actress leading role Firenze Filmcorti Festival 2015.
Italian Professional Teacher And Language Coach
LANGUAGE LEARNING WEBSITES & PRIVATE CLIENTS

Certifications
Italian Teacher
Istituto d'Istruzione Secondaria Superiore "Q. Cataudella" - SCICLI (RG) - Italy
Italian Teacher
Istituto ITC – - Bagheria (PA) - Italy
English Conversation, General English, British Civilization, Business English, Conferences
BRITISH EUROPEAN CENTRE – Rappresentato da Istituto Turistico Interculturale - Oxford
English Course at Brooks University, Oxford, Gran Bretagna
Afficher plus de professeurs enseignant:
Cours d'essai
Une seule fois, 30 minutes
Cours particuliers
60 minutes