Du jamais vu ! 15 % sur les forfaits de cours.
Expire dans:

07:02:02:31

(Coupons restants: 88)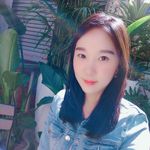 Jess😊
Corée du Sud
•
6:52 AM (GMT+09:00)
Parle
Langue maternelle
,
C2
,
A2
À propos de moi
🎯 한국어 학습자 여러분 안녕하세요, 만나서 반가워요😃
(I've reopened my Verbling schedule and look forward to seeing you soon!)

📚 Study with a professional language tutor in both Korean&English to learn efficiently.
📚 You will hear and attain the standard Korean accent as I was born and raised in Seoul.
📚 You will be provided with the latest and practical lesson materials. A quality lesson is guaranteed.

Welcome😊 Are you looking for the most fun and concise way to learn Korean? Congratulations on visiting the right tutor.👏👏I am certified by the Korean government as a professional Korean teacher. I hold a bachelor's degree from Kookmin Univ. Seoul, and completed a post-degree program from the Canadian state college. I am qualified in teaching Korean and English, but now I'm dedicated to teaching Korean only. I am passionate about languages, and most of all, I love teaching the Korean language.

I began teaching in 2007, when I was in university, as an English teacher for the Korean SAT. 👩‍🎓 I'm a lifelong language learner and educator, and I've been teaching Korean to other language speakers since 2017 when I lived in Canada. Thus, I am well-versed in delivering Korean to English speakers. I teach all levels from absolute beginner to proficiency. I make enjoyable and relatable lessons so you can achieve fluency more effectively. We often share different cultures and learn more about the world.🎎

My students include writers, teachers, Koreans, nurses, and working students for Korean universities. They say I'm fun😂, sincere, and know how to keep their motivation alive. I'm happy to see my students develop and become more confident in their Korean language abilities. I studied linguistics and second language acquisition, too. Into our lesson, I incorporate these methodologies without you realizing it.🙀🙀 Lastly, I provide practical learning materials (PDF books, audio files, videos, flashcards, etc) for students.

Note: We focus on growing spoken language ability. It is fun🥳 speaking in Korean, and you absorb it naturally. Thanks a lot for reading, and feel free to send me a message if you have any questions!

-
안녕하세요, 반갑습니다. 여러분의 한국어 선생님 Jess입니다. 저는 수도인 서울에서 나고 자란 후, 캐나다에서 PDD 과정을 하였고 현재는 서울에 있어요. 교양있는 사람들이 두루 쓰는 현대 서울말을 사용합니다. 온라인으로 가르치기 전에는 캐나다에서 한국어를 가르치기 시작했어요. 이민자 가정에서 온 어린이들, 한국문화에 관심이 많은 십 대에서 성인까지 다양한 연령대의 학생들을 지도하였습니다. 그 전에는 한국 학생들에게 영어를 가르쳤어요. 대체로 학생들에게서 신경을 많이 써주고 동기부여를 잘해준다는 평가를 듣습니다. 새로운 언어를 배우는 것은 재미있고 편안한 여정이 되어야 한다고 생각해요. 실수도 많이 하고 그 과정에서 많이 배울 수 있도록. 수업 자료는 모두 제가 제공합니다, 한국어에 대한 열정만 가지고 와 주세요. 수업 관련 질문이나 특별한 요청사항이 있으시다면 부담 갖지 마시고 메시지 주시고요. 제 학생들이 한국 생활과 대화에 자연스럽게 적응하도록 도움이 되고 싶어요. 감사합니다.
En savoir plus
Cours d'essai
Une seule fois, 30 minutes
Cours particuliers
60 minutes
Stats professeur
Sous quelques heures
il y a 3 ans
100.00%
1 032
22.5 moyenne des cours
5.0
Expérience d'enseignement
Débutant
Débutant supérieur
Intermédiaire
Intermédiaire supérieur
Confirmé
Confirmé supérieur
CV

Expérience professionnelle
Over 2,600+ Online Korean lessons since 2020
Online platforms - Seoul, South Korea
It enabled me to lead effective online classes for different individuals.
Korean language tutor
Canada & Seoul, Korea
Tutored students for one-to-one & group lessons
Korean language teacher
Rembrandt Open class - Canada
Worked as a Korean teacher for immigrants
English teacher for Korean SAT
HeN English Academy - Seoul, Korea
Taught Korean high-school students to prepare for the university entrance exam.

Certifications
Teaching Language Online
Ireland based qualification center for teaching and learning
Focus on leading efficient one-to-one lessons.
Teach Korean as a foreign language
National Institute of Korean Language - Seoul, Korea
EN-KR Interpreter and translator
Int'l Interpreter & Translator Association - Seoul, Korea
Certificate of Qualification (Accredited by Korean Ministry)
Afficher plus de professeurs enseignant:
Cours d'essai
Une seule fois, 30 minutes
Cours particuliers
60 minutes