Kanjanaphorn Sutsaaythong
Thaïlande
•
4:51 AM (GMT+07:00)
Parle
Langue maternelle
,
B1
À propos de moi
สวัสดีค่ะ
😊 I extend a warm invitation to all of you who are eager to embark on an exciting journey of learning Thai. My name is NOK, and I am thrilled to be your guide in discovering the beauty and richness of the Thai language. As a native of Thailand, I have a deep understanding of the language and its cultural nuances.

==> For the past four years, I have been sharing my passion for Thai by teaching students from diverse backgrounds and levels of proficiency. 😌

==> My teaching approach is centered around creating an immersive and enjoyable experience. I believe that language learning should be fun, interactive, and practical. Through my personalized lessons, I aim to provide a supportive and engaging environment where students feel comfortable to explore and practice their Thai language skills.

==>What sets my lessons apart is the emphasis on cultural understanding.

==>You will also discover fascinating insights into Thai customs, etiquette, and way of life. This holistic approach ensures that your language skills are not only proficient but also culturally sensitive.

==>Whether you are a complete beginner or have some prior knowledge of Thai, I will tailor the lessons to suit your specific needs and goals. From mastering the fundamentals of pronunciation and grammar to developing fluency in conversations, my aim is to help you navigate the language with ease.

==> When you learn Thai with me, you can expect to gain valuable skills and knowledge in various aspects of the language. Here's what you can look forward to:

💕🙋‍♂️💬 🎧 Real Conversation: Speaking and Listening
I believe in practical language learning, so we will focus on real-life situations. You will learn how to engage in authentic conversations, improving your speaking and listening skills.

📝✍️Reading and Writing in Thai
We'll delve into the Thai script, ensuring you can pronounce the Thai alphabet correctly, from ก to อ and ฮ. I'll guide you in understanding tone sounds and vowel sounds in Thai, such as กา, ก่า, ก้า, ก๊า, and ก๋า.
+++++++ Additionally, I'll provide you with useful techniques to confidently and accurately pronounce Thai consonants.

📚✍Grammar in Thai
Understanding Thai grammar is crucial, and we will cover key aspects together. You'll learn how to use common Thai verbs, including ไป (pay- to go), มา (maa-to come), and กิน (kin-to eat). We'll also explore how to form questions in Thai using words like ทำไม (tham may-why), อะไร (ʔa-ray-what), and ที่ไหน (thîi·nǎy-where).

✅ To book your trial lesson and take the first step towards mastering the Thai language.

❌ Don't miss this opportunity to learn Thai with a passionate and experienced native instructor. Let's embark on this incredible language-learning adventure together!

🥰🥰. I look forward to meeting you soon and helping you unlock the wonders of the Thai language.

🙌🏼 Thank you for considering me as YOUR THAI LANGUAGE INSTRUCTOR. Let's embark on this incredible journey of learning Thai together!
Warm regards,

Nok 🤗🤗
En savoir plus
Mes leçons d'essai
This trial lesson will allow us to assess your current level, discuss your language learning objectives, and design a personalized learning plan. Including see my methodology teaching and materials
En savoir plus
Cours d'essai
Une seule fois, 30 minutes
Cours particuliers
60 minutes
Stats professeur
Sous quelques heures
il y a 4 ans
50.00%
117
12.6 moyenne des cours
5.0
Expérience d'enseignement
Débutant
Débutant supérieur
Intermédiaire
Intermédiaire supérieur
Confirmé
Confirmé supérieur
CV

Éducation
Bachelor of Science in Statistics
Ramkhamhaeng University, Bankokok, Thailand.

Expérience professionnelle
Thai Life Insurance Company - Thailand
Prepare and analyze business information and marketing information

Certifications
A Training Course for Instructors of Thai to Foreigners Batch 24
Mahidol University - Thailand
Teaching Thai to Foreigners using Translation Training
Sumaa Language and culture Institute - Thailand
Using translation helps students understand Thai meaning.
The teaching Thai To Foreigners Training
Sumaa Language and Culture Institute - Thailand
Helping you to pronounce correctly,learning Thai culture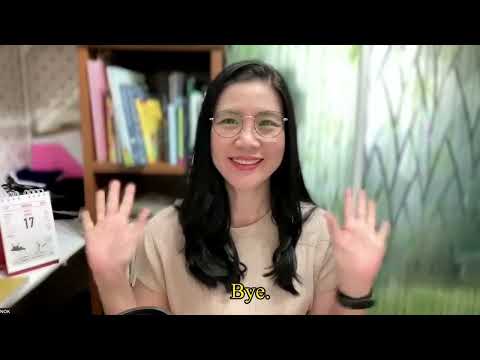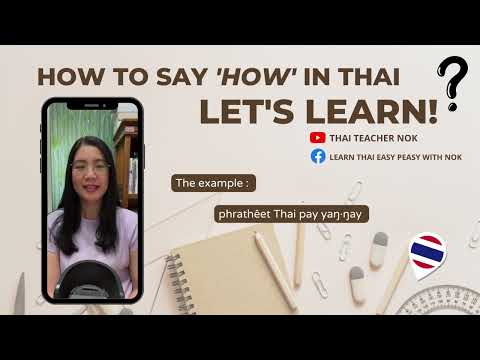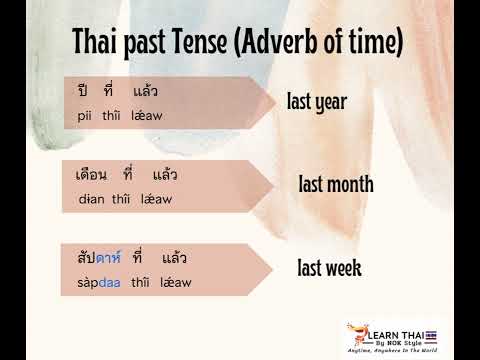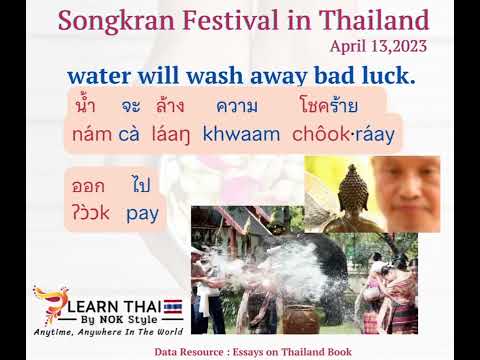 il y a 2 mois
•
Commentaires: 1
il y a 3 mois
•
Commentaires: 0
il y a 4 mois
•
Commentaires: 0
Afficher plus de professeurs enseignant:
Cours d'essai
Une seule fois, 30 minutes
Cours particuliers
60 minutes