Du jamais vu ! 15 % sur les forfaits de cours.
Expire dans:

05:13:53:51

(Coupons restants: 77)
Lisa est temporairement indisponible.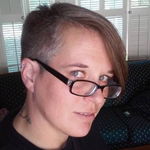 Lisa
États-Unis
•
3:01 PM (GMT-08:00)
Cours d'essai
Une seule fois, 30 minutes
Cours particuliers
60 minutes
Stats professeur
Sous 24h
il y a 8 ans
98.00%
819
6.4 moyenne des cours
4.9
CV

Éducation
California State University, Chico

Expérience professionnelle
Freelance Typist - Online
Doing freelance typing work, part time. Typing highlighted quotations from selected texts, with academic<br />citations for each quote.
English Teacher - EF English First
Designed and delivered high quality lessons to students ranging in age from 3 – 15. Creatively used curriculum<br />developed by EF, original materials, as well as electronic media to teach English in a fun, effective and efficient<br />manner. Continually monitored and evaluated the students' progress and provided individualized feedback<br />and focused action plans for students and parents to ensure they reach their goals. Collaborated with colleagues<br />to adapt course materials and activities to motivate and encourage our students while meeting their learning<br />needs both as a group and individually. Conducted oral placement tests to assess students' abilities and needs,<br />gave recommendations for student course levels.
English Teacher - Shanghai Brisbane Education Training Centre
Taught a teacher development class to help Chinese teachers, who specialized many subjects, to improve their<br />English skills in a mixed ability classroom; taught an IELTS preparation courses for students at three local high<br />schools. Conducted oral placement tests to select students, administered and graded IELTS practice tests (which<br />included listening, reading and writing components). Taught Oral English to twelve classes of high school<br />students at Chuan Sha High School, a key school.
English Teacher - Etonkids Kindergarten
Assisted in researching and developing a curriculum for small children on the topic of Continents to be taught<br />over a period of two years to small children. Planned lessons, developed and produced learning materials.<br />Taught English to students aged 18 months to six years using songs, stories, picture cards. Greeted children and<br />parents in the morning, monitoring students on the playground, encouraged good hygiene, and talked to<br />parents in the evening. Maintained a safe environment for small children. Supervised children in a Montessori-like environment.
English Teacher - Royal International English
Taught classes on a wide range of topics (i.e., restaurants, job interviews, UFO's, etc) building off the supplied<br />lesson plans to tailor activities to the needs of the students, aged 12 to adulthood. Maintained records of student<br />attendance. Facilitated evening discussions in the Conversation Club. Adapted lessons for mixed ability classes<br />in order to meet the needs of students from different age groups and backgrounds, from teenagers to<br />professionals.
Xi'an International Studies University
English Teacher, Foreign Expert
English Teacher - Xi'an International Studies University
Curriculum development and lesson planning, assessing students needs and performance. Taught Oral English<br />classes for university students from multiple departments (i.e., Journalism, Advertising, English, International<br />Politics, Diplomacy). Taught a newspaper reading course for third-year students in the Journalism Department.<br />Taught a news writing class for fourth-year students in the Journalism Department.
Online English Teacher
Providing high-quality one-on-one and small-group online lessons to students of all ages and ability levels.

Certifications
i-to-i TEFL
Certificate in Teaching English One-to-One
i-to-i TEFL
Teaching English Online Certificate
i-to-i TEFL
Advanced Grammar Certificate
TEFL International
120-Hour TESOL Certification
Afficher plus de professeurs enseignant:
Cours d'essai
Une seule fois, 30 minutes
Cours particuliers
60 minutes