Keep calm and Hasta la vista Baby!
When you decide to study a new language you may have many doubts, but it is best to think like NIKE, Just do it!
Do not think about countless grammar rules, the best way to learn a language is to do it in a natural way, just as you did with your mother tongue, based on mistakes and practice.
The world is already complicated, so complicating it should not be an option, the learning method must always be appropriate to the student and their needs, of course, you must have an objective, but this without being too strict.
The practice makes the teacher, your classes complemented with some other extra activity related to the language will make your learning more effective also you will see results faster and you will feel good about yourself.
Do not expect to be an expert at the beginning, take it easy and you will see that soon you will be saying: Where is the bathroom? LOL
Cheer up buddy, give knowledge a chance and don't hesitate to do it!
NOW IN SPANISH! (Just read it, you will feel you already know Spanish ;) )
Cuando decides estudiar un nuevo idioma tal vez tengas muchas dudas, pero lo mejor es pensar como NIKE, Sólo hazlo!
No pienses en infinidad de reglas gramaticales, la mejor forma de aprender un idioma es hacerlo de una manera natural, tal como lo hiciste con tu idioma materno, a base de errores y práctica.
El mundo ya es complicado, así que complicarlo más no debe ser una opción, el método de aprendizaje debe ser siempre adecuado al estudiante y sus necesidades, claro que debes tener un objetivo, pero esto sin ser demasiado estrictos.
La práctica hace al maestro, tus clases complementadas con alguna otra actividad extra relacionada al idioma hará que tu aprendizaje sea más efectivo además lograras ver resultados de manera más rápida y te sentirás bien contigo mismo.
No esperes ser un experto al principio, toma las cosas con calma y verás que pronto estarás diciendo: ¿Dónde está el baño? LOL
Anímate colega, dale una oportunidad al conocimiento y no dudes en hacerlo!
September 18, 2019
Mi vida antes del Covid- 19 (IMPERFECTO) A-2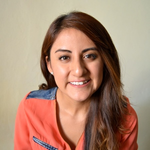 Alejandra Santiago
August 7, 2020
팔랑귀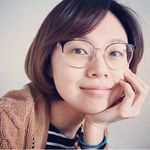 The Origins of popular English Idioms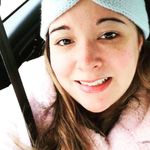 Jen Mc Monagle
August 7, 2020