Shall I use "por" or "para"?... No more suffering.
Oh, yes... this is one of the most common doubts that Spanish students have... and we can understand you, dear pupils, if we think about the several rules that seem to control the use of these prepositions. However, I think there is an easier way to understand the difference between them: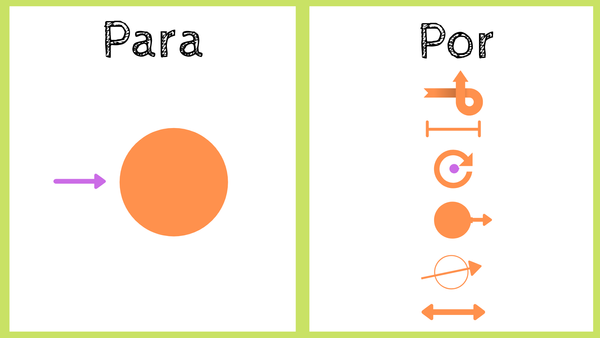 Yes, graphics!... maybe too simple, maybe quite useful. When I studied latin, the best way to understand prepositions were not words, but movements and gestures. Let me explain my nice little drawings:
The important thing here is not the arrow, but the orange circle:
destination, purpose, end use, orientation, addressee
... all real or figurative; both in time and space. Look at these examples:
Voy

para

la escuela.

(I am going to school)

¡

Para

estar cansado, eres demasiado joven!

(You are too young to be tired!)

La camisa está sucia, ya está

para

lavarse. (The shirt is dirty, it is in conditions to be washed)

Nevará

para

navidad.

(It will snow by Christmas)

Salí

para

tomar aire fresco.

(I came out to get some fresh air)

Esos son libros

para

niños.

(Those are books for kids)

Estudia

para

doctor.

(He studies to become a doctor)

El regalo es

para

nosotros

. (The gift is for us)
We don´t even have a clear destination in the next graphics, do we? But we do have
route, lenght, nearness, cause / agent, means/ way, substitution.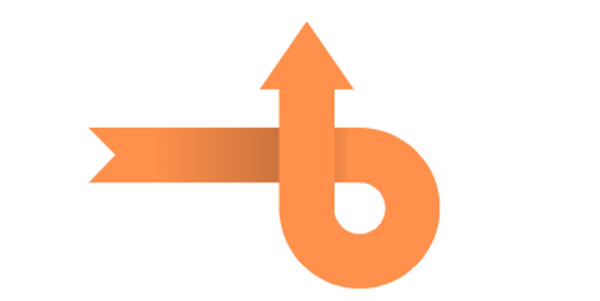 Manejé
por
el puente.
(I drove across the bridge)
Caminamos
por
toda la ciudad
. (We walked all over the city)
Viví en Turín
por
6 meses.
(I lived in Turin for 6 months)
La iglesia está
por
el hospital.
(The church is near the hospital)
Regresará
por
el 15 de agosto.
(He will return around august 15th)
E
stoy
por
salir.
(I am about to go out).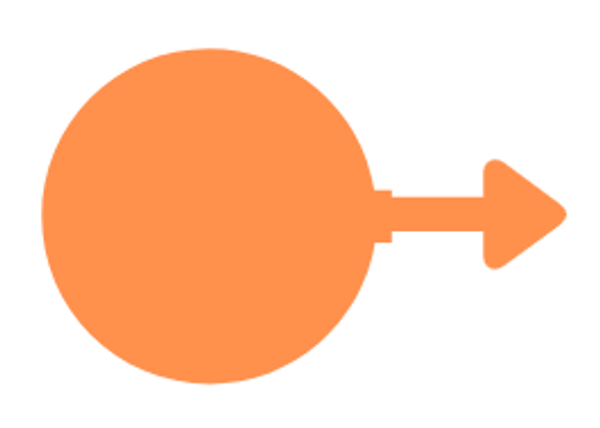 Cerrado
por
vacaciones.
(Closed for vacations)
Lo mandaron
por
correo.
(They send it by mail)
Tomaron sus derechos
por
la fuerza
. (They took their rights by force)
Compramos los chocolates
por
$500.
(We bought the chocolates for $500)
Cambia el coche por uno más grande.
(Change the car for a bigger one)
¡No hables
por
mí! (Do not speak for me!)
So, think about the movement you need to express and choose between these prepositions. I hope this is clearer now! Leave your comments! 🙂
3 aprile 2019
Shall I use "por" or "para"?... No more suffering.
Mi vida antes del Covid- 19 (IMPERFECTO) A-2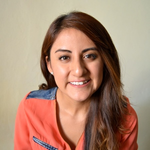 Alejandra Santiago
7 agosto 2020
팔랑귀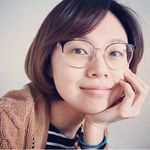 The Origins of popular English Idioms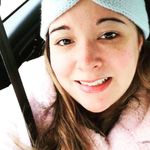 Jen Mc Monagle
7 agosto 2020