The MOST important tricks to becoming fluent in any language
I was not great at learning languages as a child. Growing up in Canada, it was mandatory for all students to study French for the first nine years of school. Nine years of vocabulary, verb conjugations and stories didn't teach me more than the most basic of French conversation.
Later, in high school, I enrolled in German classes. As you might guess, years of studying German left me in a similar position - I would spend hours cramming verb tables, grammar rules and vocabulary lists into my head. But if I were to be dropped into the middle of Germany, I wouldn't know how to begin conversing.
Clearly, there had to be a better way.
We all start learning languages by memorizing verb tables and sentence structures.
Sure, these are important pieces of the language puzzle but often we get lost in rules rather than allowing our brain to discover the flow of words.
We treat language like we do math or history. But what we're doing is not actually learning a language,
we're just learning a list of rules
.
To actually speak a language, you need to go far beyond these rules to understand words and be able to communicate effectively.
Make 1,000 mistakes a day
Three years ago, I made it a personal goal to learn Spanish. I wanted to travel to other countries and speak with local people.
Luckily, I had a lot of experience of how
NOT
to learn a language. I was determined not to spend hours memorizing grammar and sentence structures and instead began a different path to fluency.
As an experienced English teacher, I also knew the different tips and tricks on how to master language concepts fast.
I gave myself
one week
to learn the basics – the
most popular verbs
,
common expressions
and
crucial rules
of Spanish. While some formal studying is important at the beginning,
the key is not to focus all of your effort on a textbook
.
After my first week, I immediately joined a
language exchange group
and began talking to native speakers in my city and through online messaging platforms. Sure, I was afraid of making mistakes, but others were more than happy to help me work through my problems.
I quickly began to expand my vocabulary and started
writing down every new word and concept
I learned in a notebook. Every night before I went to sleep, I would spend
five or ten minutes reviewing
what I had learned that day.
Think like a native speaker
As I continued to grow my language skills (and my confidence), I learned the most important tip that super-charged my fluency. I started to
THINK
in Spanish. I would force myself to think all thoughts in my second language for a minute at a time, then for an hour, then for an afternoon. If I was planning a trip to the grocery store, I would plan it in Spanish. If I was angry at a co-worker, I would think these thoughts in Spanish.
Making yourself think in a different language is difficult and requires constant practice. But if you are willing to make mistakes, it will get easier each time you try it.
You will learn grammar naturally as you learn a language, the key is to not segment each part of a language into a lesson.
Allow your brain to experience words like a native speaker
and you will rapidly improve your comprehension.
By starting a daily habit of speaking and thinking in your second language, and by allowing yourself to make 1000 mistakes a day, you can push yourself to fluency faster than you ever thought possible.
21 settembre 2016
The MOST important tricks to becoming fluent in any language
Mi vida antes del Covid- 19 (IMPERFECTO) A-2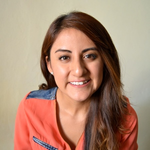 Alejandra Santiago
7 agosto 2020
팔랑귀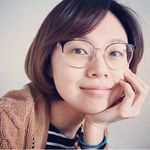 The Origins of popular English Idioms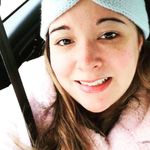 Jen Mc Monagle
7 agosto 2020