Un viaggio etimologico - seconda parte
Ciao a tutti! Oggi continuiamo il nostro viaggio etimologico, e vedremo le origini proprio dei verbi viaggiare e to travel.
Questo post è un estratto, adattato e semplificato, dal libro Letteratura comparata, a cura di Armando Gnisci, pubblicato nel 2002 dalla casa editrice Bruno Mondadori.
SECONDA PARTE – VIAGGIO/VIAGGIARE La parola viaggio deriva dal latino
viaticum
, che indicava originariamente "il cibo che viene consumato durante la strada". Possiamo dire che con il tempo, nell'immaginario collettivo, il viaggio e ciò che lo alimenta sono diventati la stessa cosa. Il viaggio, quindi, non è solo un movimento nello spazio, da un punto all'altro. È importante anche l'energia che ci spinge a farlo, e come l'esperienza ci trasforma.
L'etimologia del verbo inglese
to travel
conserva qualcosa di relativo alla sofferenza:
tripalium
era il nome di uno strumento di tortura, formato da tre (
tres
) pali (
palus
). La parola, di conseguenza, ha il senso di dolore, punizione: la stessa che ha esiliato Adamo ed Eva dal Paradiso terrestre e li ha forzati a vagare senza poter tornare.
Il poeta inglese Ben Johnson presenta bene questo doppio significato di
travel
come "viaggio" e "sofferenza", cioè come prova da affrontare:
This is that good Aeneas, passed through fire, Through seas, storms, tempests; and embarked for hell, Came back untouched. This man hath travelled well.
La parola italiana con la stessa etimologia è
travaglio
, con i suoi significati di "tormento", "lavoro" (in spagnolo
trabajar
, significa esattamente lavorare!) e di "fase iniziale del parto". Le sovrapposizioni fra
travel
/travaglio e partire/partorire creano paradossi linguistici, ma in realtà fanno parte della stessa immagine: quella del viaggio come
ri
-nascita in una forma diversa, grazie all'esperienza di nuovi posti e all'incontro con l'altro. Se nella parola
partire
avevamo trovato l'idea della morte, in
travel/viaggio
troviamo invece la nascita.
27 febbraio 2020
Mi vida antes del Covid- 19 (IMPERFECTO) A-2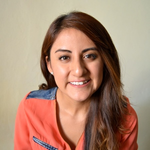 Alejandra Santiago
7 agosto 2020
팔랑귀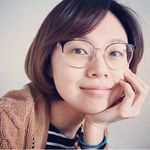 The Origins of popular English Idioms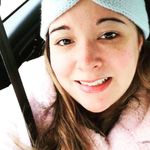 Jen Mc Monagle
7 agosto 2020