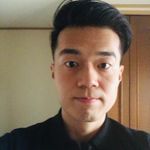 SAHARA SEIMA
Giappone
•
8:22 PM (GMT+09:00)
Su di me
私について
みなさん、こんにちは わたしはせいまです。
わたしは今、大阪に住んでいます。私はがくせいでかいけいがくをべんきょうしています。
まただいがくのボランティアグループにさんかしておりそこでりゅうがくせいににほんごをおしえています。
にほんごをおしえるだけではなくにほんのぶんかもおしえています。わたしはにほんごをおしえることがだいすきです。
About me
hi i'm Seima i'm from Osaka japan
currently i'm a student studying accounting. i also belong to the volunteer group at my university where i teach exchange students Japanese. I teach them not only Japanese but also Japanese culture
I really like teaching Japanese .

講師としての私
わたしはりゅうがくせいににほんごを数年間教えてきました。なのでにほんごを教えた経験があります。
また、オンラインで2年間、日本語を教えた経験があります。今まで400人以上の様々な国の生徒に日本語を教えてきました。

My teaching experience
I have been teaching exchange students Japanese for few years . And also I have 2 years experience of teaching Japanese online .I have taught over 300 students from different countries

レッスンおよび授業スタイル
私のクラスではさまざまなことができます。
1、ひらがな、カタカナ、文法、発音を教えることができます。
2、free conversation daily news や どんなトピックでも話すことができます。皆さんがじしんをもってにほんごをはなせるようにします。
3、日本語の教科書を使うことができます。わたしは日本語の教科書を持っているので、それらを使って皆さんの日本語のべんきょうをてつだうことができます。

My lesson style
i can offer several ways to improve your Japanese
1, i can teach you hiragana, katakana, grammar and pronunciation
2,free conversation, we can talk about daily news and any topics . i will make you confident when you have a conversation in Japanese.
3.Japanese textbook, i have some textbooks so we can use these textbook to improve your Japanese.

it's okay if you are beginner or advanced level . i can always offer the class that suit your level .




Leggi altro
Lezione di Prova
Unica, 30 minuti
Statistiche insegnante
Un giorno
2 anni fa
99.00%
209
11.0 media lezioni
5.0
Competenze Didattiche
Principiante
Principiante Superiore
Intermedio
Intermedio Superiore
Avanzato
Avanzato Superiore
Osaka Ben
Standard Japanese
Curriculum

Esperienza Lavorativa
Online English Teacher
Verificato
I have taught Japanese over 300people from different countries and confirmed over 1900 classes .
Vedi altri docenti che insegnano:
Lezione di Prova
Unica, 30 minuti