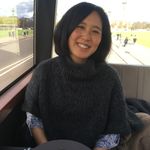 Mayumi BEZAULT
Francia
•
4:37 PM (GMT+01:00)
Su di me
(Français)
Bonjour à toutes et à tous! Je m'appelle Mayumi et je suis originaire de Nagoya. J'habite en France depuis 15 ans. Cela fait 10 ans que j'enseigne le japonais. Je donne des cours individuels ainsi que des cours collectifs (et pour tous les niveaux).
Dans ma classe, pour les débutants vous allez aborder des points grammaticaux et aussi le vocabulaire basique. Pour les niveaux plus avancés je proposerais également de lire des articles qui traitent des actualités, écouter des chansons , regarder des séries japonaises et des animés japonais etc.

- Avant le cours, dites-moi ce que vous voulez aborder.
- Si vous avez un livre avec lequel vous voulez travailler, on peut bien sûr l'utiliser.
- Je peux vous enseigner le japonais par le biais du français.
- Je parle aussi anglais et espagnol.

(日本語)
みなさん、はじめまして。まゆみです。なごやしゅっしんで、15ねんまえからフランスにすんでいます。にほんごは、10ねんいじょうおしえていて、プライベートもグループもおしえたことがあります。(いろいろなレベル)
わたしのクラスでは、ぶんぽうはもちろん、べんきょうしますが、ほかにも、ニュースをよんだり、うたをきいたり、ドラマをみたりすることも できます。(レベルによります)


- じゅぎょうのまえに、リクエストをしてください。リクエストがないときは、わたしが じゅんびします。
- つかいたいほんがあるときは、おしえてください。
- フランスごをつかいながら、にほんごをおしえることが できます。
- えいごも はなすことができます。スペインごは すこし できます。


(Español)
Hola a todos! Me llamo Mayumi y soy de Nagoya. Vivo en Francia desde el 2004. Hace más de 10 años que doy clases de japoés individualmente o en grupos de diferentes niveles.

- Antes de la clase, envíeme un mensaje y dígame lo que quieres aprender.
- Si tienes un libro con el quieres estudiar, podemos usarlo.
- Yo hablo un poco español.

(English)
Hi everyone! I'm Mayumi and I came from Nagoya, Japan. I have been living in France since 2004. I have been teaching Japanese for about 10 years for groups ans individuals. (for all levels)

- Before the class, please tell me what you would like to learn.
- If you have a Japanese language book, we can start with that.
- If you are learning French, I can teach you Japanese using French. (So you can learn two languages at the same time!)
- I speak every day English.
Leggi altro
Le mie lezioni di prova
Déterminer votre niveau et faire un plan d'apprentissage
レベルチェックをし、これからの学習計画を立てる
Determinar tu nivel y hacer un plan de aprendizaje
Check your level and make a learning plan
Leggi altro
Lezione di Prova
Unica, 30 minuti
Statistiche insegnante
Poche ore
4 years ago
99.00%
725
32.8 media lezioni
5.0
Competenze Didattiche
Principiante
Principiante Superiore
Intermedio
Intermedio Superiore
Avanzato
Avanzato Superiore
Curriculum

Studi e Formazione
professional formation
GRETA - Paris, France
BPhil
Nanzan University - Nagoya, Japan

Esperienza Lavorativa
Teaching
Adomlingua - Paris, France
Japanese teacher for individuels
Teaching
Maison de la jeunesse et de la culture - Paris, France
Japanese teacher (advanced and beginner groupes)
receptionist
Levallois, France
Receptionist of a four-star hotel
Vedi altri docenti che insegnano:
Lezione di Prova
Unica, 30 minuti