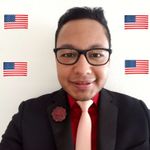 ⭐Enri⭐ YOUR ENGLISH EXPERT & TRAINER
Germania
•
4:46 AM (GMT+01:00)
Parla
Madrelingua
,
C2
,
C2
,
C2
,
C2
,
C2
,
C2
Su di me
ONLY-ENGLISH ON VERBLING -(AWESOME) - About me:
My passion is Second Language Acquisition. I speak several languages proficiently, and can help you GET RESULTS w/proven methods.

These are the specializations that I offer:
Law / Legal English
Medicine / Medical English / help with USMLE steps - Help on ECFMG process.
TEST PREP: IELTS PTE CELPIP CELTA TOEFL

☆☆☆☆☆ YOUR EFFORT + MY EXPERIENCE & PROVEN METHODS = YOUR SUCCESS ☆☆☆☆☆ ALL of my students have long term goals and find me friendly & dedicated. My #1 concern is making a plan for each student to focus on & achieve success! :-)

***TYPE OF CLASSES THAT I OFFER*** :

1. Total English A1 to B1, Supreme English with grammar help (masterclass) + OR BUSINESS, IF YOU HAVE THE LEVEL For MEETINGS, INTERVIEWS, Negotiations & EMAILS, Accounting, Finance, Marketing,

Total English A1- B1 is a properly standardized and scaled course that takes you in order from A to Z to acquire the language in the most professional and natural way possible.

No workbook needed. I'll provide you, as your tutor, all the worksheets for every lesson in advance. 

We will cover a variety of topics and you will learn and practice: listening, speaking, reading, writing and basic grammar.

Course designed for levels A1 to B1. Unleash your potential as you embark on a language journey, mastering fundamental grammar and building a strong vocabulary. Picture yourself confidently communicating with people from all walks of life, exploring diverse cultures, and effortlessly navigating English-speaking countries. But why stop at a basic level like B1? The benefits of studying English are boundless! Beyond improved cognitive abilities and problem-solving skills, achieving a B1 level opens doors to global job opportunities and international collaborations. Enhance your employability across industries and broaden your horizons with the acquisition of English

2. CONVERSATION - Accent reduction, pronunciation - all Levels A1 to C2. ☆☆☆☆☆

Studying English and engaging in conversations is not just about language; it's a gateway to boundless opportunities. Language is the key that unlocks connections with people from all corners of the world, fostering meaningful relationships and embracing cultural diversity. As you immerse yourself in lively discussions, your fluency and confidence will soar, empowering you to express your thoughts, ideas, and emotions with ease.

3. Total English B2 - C2 + OR TEST PREP > IELTS - PTE - CELPIP - CELTA- TOEFL - Masterclass all skills, ☆☆☆☆☆

Why continue studying English at the C2 level? The benefits are truly astounding. Beyond being able to communicate effortlessly with native speakers, achieving fluency in English opens doors to global opportunities. Whether you're an avid traveler, an ambitious professional, or a seeker of knowledge, proficiency at this level enhances your experiences, relationships, and personal growth. Professionally, being a C2-level communicator showcases your adaptability and global awareness, making you an invaluable asset to international organizations and businesses. Stand out from the crowd, expand your horizons, and embrace a world of limitless possibilities.

Furthermore, for those seeking to conquer language proficiency exams, we offer specialized courses in IELTS, PTE, CELPIP, CELTA, and TOEFL. Our expert instructors will guide you through comprehensive strategies, exam simulations, and personalized feedback to ensure your success. Learn the secrets to navigate each exam with confidence and achieve your desired scores. Whether you're aiming to study abroad, advance your career, or pursue teaching opportunities, our tailored programs will equip you with the skills to excel in these internationally recognized tests.

4. LAW / LEGAL CLASS ~~ OR~~~ MEDICINE CLASS. TERMINOLOGY AND APPROVAL PROCESS FOR PHYSICIANS IN THE UNITED STATES OR ENGLISH-SPEAKING COUNTRIES. Medical English.

LEGAL/LAW CLASS ~ ALSO MEDICINE CLASS, HOW TO TRANSFER AND BECOME A DOCTOR IN THE UNITED STATES OR IN AN ENGLISH SPEAKING COUNTRY, INFO BELOW AFTER LEGAL

How should you learn legal English?
Law schools have reading lists for their students, books and articles they are expected to read. If your interest is professional, You should start here with me.. I would tell you to not start with a list of words, a vocabulary list, because such lists have no context. It is very important to understand how the words are used in context, knowledge which can be acquired by reading texts that use the words you want to master.
If you find such texts difficult, you might want to start by reading lawyer mystery books, such as the works of John Grisham. They are entertaining and will familiarize you with the most commonly used terms.
Below you will find a general list of terms that, although they do not have context, will help you understand in general terms how these words are transformed into reality. As a representative at the negotiating tables of the United States government in world academic contexts, I have developed the highest skills regarding the legal environment.
Abandonment
Abate
Abide by
Abuse of discretion


MEDICINE CLASS, HOW TO BECOME A DOCTOR IN THE UNITED STATES OR IN AN ENGLISH SPEAKING COUNTRY:

Doctors are perhaps the professional sector that most needs knowledge of English, as most of the research and advances in the health sector are published in English. In addition, many of the medical and pharmacology conferences are held in this language. This is how learning English is a necessity that you cannot postpone. The city of Philadelphia is the headquarters of ECFMG. If you are a doctor or health staff, you will understand what that is. I have worked for many years in my city helping doctors from all over the world to prepare to pass the exams that this commission and USMLE have.









Leggi altro
Le mie lezioni di prova
In this trial lesson, as a student, you will have the opportunity to get to know me and, even better, discuss the language aspects you find challenging. We'll work together to address those concerns, all while maintaining a professional and friendly atmosphere, because professionalism and a few smiles are key elements in this endeavor! 😊
Leggi altro
Lezione di Prova
Unica, 30 minuti
Statistiche insegnante
Un'ora
4 anni fa
88.00%
388
13.8 media lezioni
5.0
Competenze Didattiche
Principiante
Principiante Superiore
Intermedio
Intermedio Superiore
Avanzato
Avanzato Superiore
American English
Canadian English
Curriculum

Esperienza Lavorativa
International Research Analyst (University field - Education and languages)
University of pennsylvania - Philadelphia U.S
International Research Analyst - Conducted research across the United States, Germany, and Switzerland, focusing on analyzing leading universities in these countries concerning educational practices for healthcare professionals and emerging technologies in the healthcare field. As an International Research Analyst, my role involved extensive cross-border research and analysis, aimed at understanding the educational approaches within the healthcare sector across the United States, Germany, and Switzerland. My responsibilities included evaluating the methodologies employed by prominent universities, identifying trends in healthcare education, and staying up-to-date with the latest advancements in healthcare technologies.
Teacher of English as a foreing language
Verificato
USA, University Sector
I am a native speaker of english and I have worked on different university projects in the United States to help migrates especially from Latin America, in order to encourage them to acquire the English language for better job opportunities within the American Union.
Vedi altri docenti che insegnano:
Lezione di Prova
Unica, 30 minuti