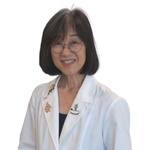 Kazuko Shikuma
Stati Uniti d'America
•
3:39 PM (GMT-06:00)
Parla
Madrelingua
,
Madrelingua
Su di me
✨ LIMITED AVAILABILITY ✨

Hi there!
Welcome to my (Kazukosan's) profile!

Just imagine watching that anime without the subtitles.
Simply spectacular! マジでいい!

I believe strengthening listening comprehension skills is the key to navigate language with confidence. How would you communicate in Japanese (or any language for that matter), if you do not know what it sounds like?

My passion is to assist my students to listen to the Japanese language through anime, movies, news clips, YouTube videos and help achieve their goals.

The tools and techniques I have acquired over years are yours to use which, by the way, can be applied to learning other languages as well!

I really want to help you out!
May ALL your dreams come true!


🌸 🌸 🌸 🌸 🌸 🌸 🌸 🌸 🌸 🌸

I love to teach, so I home schooled my daughter. I taught her Japanese myself and my daughter has no problem communicating in Japanese.

At 17 years old, she was able to venture out to Japan on her own. She ordered that Japan only rice burger at McDonald's, managed to navigate the train system and got to her destinations, went to karaoke with new friends, coped with unpredictable cultural differences, and tackled some kanji... (a work in progress, but none the less, improving!)

🌸 🌸 🌸 🌸 🌸 🌸 🌸 🌸 🌸 🌸

I can help you with...

the Japanese Language Proficiency Test (JLPT)
business emails
homework
understanding the culture

🌸 🌸 🌸 🌸 🌸 🌸 🌸 🌸 🌸 🌸

Through my classes you will learn how to...

order food in Japan
navigate your way around Japanese cities,
develop lifelong organic friendships,
cope with the unpredictable business environment,
understand seemingly hieroglyphic characters...

🌸 🌸 🌸 🌸 🌸 🌸 🌸 🌸 🌸 🌸

Allow me to share a little bit about myself.
Favorite things to do:
Painting landscapes, jogging, decorating cookies,
watch shows on Food Network,
Movies I like:
Ratatouille, BigHero6, Groundhog Day, Star Trek, Star Wars,
Studio Ghibli (となりのトトロ、ハウルの動く城 etc.
Shows:
あたしンち Dogen たなしょう
Food:
お寿司🍣 アボカド🥑 いちご🍓 かぼちゃ パスタ🍝
 アイスクリーム🍦 お好み焼き チョコレート🍫   

連絡、待ってます!よろしくね!
かずこ






Leggi altro
Le mie lezioni di prova
Always excited to meet new students at trial lessons!
At the trial lessons you will,
1. chat and get to know each other
2. discuss goals
3. find out why focusing on listening comprehension is important
4. decide what anime/media we will use for the lessons.
See you at the trail!
Leggi altro
Lezione di Prova
Unica, 30 minuti
Statistiche insegnante
Poche ore
3 anni fa
100.00%
2.408
22.5 media lezioni
5.0
Curriculum

Studi e Formazione
Master of Divinity
Garrett-Evangelical Theological Seminary - Chicago, IL
Trained in Cross-Cultural Education, Pastoral Care and Counseling, and Education.
Master of Sociology
Toyo University - Tokyo, Japan

Esperienza Lavorativa
Customer Service Associate
Crate & Barrel - CA, USA
Represented the company and Interacted with customers to serve their needs. Provided information about products and services. Took orders, responded to customer complaints and solved issues in timely manner.
Business Owner
Kakuma Language - CA, USA
Motivated students who were struggling with school. Equipped and turned them around to be a better student
Private English and Japanese Teacher/Tutor
Ibaraki, Japan
Taught English and Japanese to people of wide range of backgrounds. Tutored and coached students struggling with school work.
Home School Teacher
California Virtual Academy - California, U.S.A.
Home-schooled my child from K through 6th grade. Taught my child to communicate in Japanese. Created personalized teaching programs which help establish study habits suited for my student.
Technical Translator/Interpreter (English/Japanese)
Direc TV Japan - Ibaraki, Japan
Provided oral and written technical translations for Direc TV Japan broadcast facility in Ibaraki, Japan. Created glossaries of technical terms. Served as cultural mediator where necessary.
Coach and Trainer for English Teachers
YAMAHA English Schools - Tokyo, Japan
Coached, trained, mentored, and motivated instructors to develop teaching skills. Supervised, and provided instruction for teachers. Created training videos for smooth implementation of the teaching methods.
Developer of English Curriculum for Children
YAMAHA English School - Tokyo, Japan
Designed English acquisition programs for children using music as a vehicle for acquiring a second language. Developed sustainable curriculum to help achieve individual goals. Created and designed training manuals for instructors.
International Information Coordinator
Hitachinaka City Hall - Ibaraki, Japan
Worked as an Interpreter for the Mayor of Hitachinaka City. Developed services and published guidebooks for international residents. Organized events to help build relationships for both domestic and international residents.
English Teacher
ECC Language Institute - Tokyo, Japan
Taught English to people from wide range of backgrounds, study goals and interests.

Certificazioni
Letter of Recommendation
Kakuma Language - CA. USA
Letter of Recommendation from a parent of a student who received tutoring service from Kazuko at Kakuma Language.
Business Owner
Kakuma Language - CA, ISA
Motivated students who were struggling with school. Equipped and turned them around to be a better student
Master of Sociology
Toyo University - Tokyo, Japan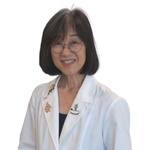 Vedi altri docenti che insegnano:
Lezione di Prova
Unica, 30 minuti