Un'offerta così non c'è mai stata! 15% di sconto sui pacchetti di lezioni.
Scade tra:

03:02:41:51

(Coupon rimasti: 44)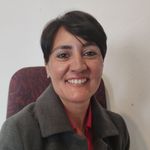 Natasha Lategan
Sudafrica
•
11:13 PM (GMT+02:00)
Su di me

🌟 Experienced ESL Teacher who also assists with IELTS Exams 🌟

If expressing yourself clearly feels like a challenge, worry not, because you've come to the perfect place.

Empowering you to take the next stride in your career and personal life by enhancing your English proficiency is my mission.

Whatever aspirations you hold dear - whether it's securing a promotion, exploring new horizons through travel, or simply finding greater confidence in your work life - English should never be a barrier holding you back.

Recognizing that you crave more than just standard English teaching, I'm here to offer my expertise as a communications consultant. Together, we will identify situations where English becomes an obstacle and recreate them, providing you with a safe environment to practice and hone your skills.

Once you schedule a trial lesson, you'll receive a comprehensive placement test, which will pinpoint your areas of strength and weakness in English. Based on this assessment, we will tailor a personalized plan to address the specific aspects you struggle with, unlocking your potential for improvement.

Even beyond our time together, you'll walk away with a clear roadmap for your continued progress, ensuring you know exactly what steps to take.

This is precisely my area of specialization, and I'm excited to embark on this transformative journey with you!

🌟 LET'S EMBARK ON AN ENGLISH ADVENTURE! 🌟

With over 14 years of teaching experience, both in traditional classrooms and online, I have honed my skills to ensure my students achieve tangible results. Teaching is not just a profession for me; it's my passion, and I believe that learning should be enjoyable, comfortable, and rewarding.

In my classes, we prioritize creating a safe and friendly environment, where you can practice and develop your English skills with confidence. Fun and stimulation are at the core of my teaching philosophy, making each lesson a delightful experience.

Here are some areas I specialize in:

🔹 Conversation: 🌟 - 🗣️
🔹 Basic English: 🌟
🔹 Business English: 🌟 - 👨‍💼 💼
🔹 Travel English: 🌟 - ✈️🚊🗼
🔹 Interview Preparation: 🌟 - 🧑‍🙍

As a patient and kind instructor, I tailor my teaching approach to meet your individual needs and goals. Whether you're just starting or seeking to improve specific language aspects, I'm here to support you every step of the way.

I hold a 120-hour TEFL/TESOL certificate, and my teaching experience has allowed me to work with students from diverse cultural backgrounds.

Let's connect and embark on an exciting journey together in mastering the English language. I eagerly await our first meeting and the start of your English adventure!



Leggi altro
Le mie lezioni di prova
Welcome to your trial lesson! Here's what you can expect:
Warm Welcome: Get to know each other, discuss your goals.
Icebreaker Activity: Fun to create a relaxed atmosphere & encourage interaction.
Needs Assessment: Evaluate your proficiency and identify areas to improve.
Lesson Plan: Give you an idea of what it'll be about.
Q&A: Active participation to clarify doubts and foster learning.
Experience my teaching style and goals with an enjoyable and productive session!!
Leggi altro
Lezione di Prova
Unica, 30 minuti
Statistiche insegnante
Poche ore
4 anni fa
100.00%
405
10.3 media lezioni
4.9
Competenze Didattiche
Principiante Superiore
Intermedio
Curriculum

Studi e Formazione
Online Teacher
AmazingTalker - Benoni, Gauteng
Focus on teaching English

Esperienza Lavorativa
Online Teacher
Verbling - South Africa
Focus on Paralegal - Legal writing
General Manager
Roenco - South Africa
 Making appointments  Canvassing for new dealers  Filing  Data capturing  Assisting current dealers  Organizing of Expo's  Answering and making phone calls  Training  Dispatching of goods  Booking of couriers
Preschool Teacher
Curro Holdings - South Africa
 Teaching Kids  General admin and weekly planning  Evaluating students' levels and progress and writing reports  Measure their progress by ongoing observation in the classroom  Continuous assessment through role play and play  Assisting and planning of extracurricular activities

Certificazioni
IELTS Specialist
Global Language Training - 20-22 Wenlock Road, London, N1 7 GU, England
60 Hour IELTS Specialist Course
Diploma in Law
University of Johannesburg - South Africa
Focus on Family Law, Business Law, Criminal Law and Civil Law
Early Childhood Development
Compass Academy of Learning - South Africa
Focus on teaching children between the ages of 1 - 6 years
How does your writing compare to the professional world? As legal practitioners the ability to clearly...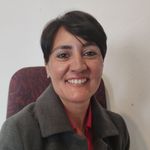 Vedi altri docenti che insegnano:
Lezione di Prova
Unica, 30 minuti