7 tips to learn Spanish and other languages
Every person that decides to learn languages different than their mother tongue encounter incredible worlds, full of grammatical rules, curiosities and sometimes even eccentricities, which can influence the learning of a new language. For this reason, I bring you these tips, which are based in acquired knowledge through learning and psychology experience.
Without further ado then, here are the 7 tips to learn Spanish and other languages:
Make of your learning something significant, enter the world of constructivism: What do I mean by this? Get involved from making, that the learned have a degree of importance for you and relationship with your previous experience, thus critically evaluates the way as the teacher do get the material or information, it´s not the same a teacher that conditions you to: he speak and you just listen master class type, to that teacher that involucres you making you participate of your knowledge and allowing you increase your domain about a topic while you make activities, produce contents and create a relationship with the knowledge based in things you know, connect concepts and ideas and applaud the teacher that encourage to do so.
Read in the language that you want to learn: One method that may be difficult at first, but that facilitates the acquisition of new vocabulary, certainly turns out to be read in the language you are learning, of course, read articles that are at your level and interest and be near a dictionary, the idea is to read and understand what you read, and if there are words that you don't know or do not understand, a dictionary can help. Studies show that reading, helps the brain to make new neural or synaptic connections and that they favor the acquisition, accommodation and memorization of new words that are stored and then can be used to communicate without conscious do. Expand your vocabulary, read and understand.
Choose words to make imaginary phases in hypothetical situations: This advice also give you the ability to motivate you, it gives you the opportunity to increase your creativity as you create the sentences or stories using them in imaginary situations. Your imagination and creativity will begin to expand, and gradually begin to notice that stories occur more easily
Dedicate time every day: The dedication certainly accompanies the good student, and in many cases does not highlight the number of hours, but the quality of what you study, that is, every day dedicate a space of your time to perform some activity related to language learning, activity that you think nourish you and you feel that at the end of it you learn something new.
Provision and proactive attitude of the hand of motivation: It may be something logical this advice, however, people lose sight of the fact that if there is no provision for learning or mental attitude, you can have excellent teachers but your learning will not be as expected.
Expose yourself to different media: visual, recreational: Age does not matter when it comes to learn, so let the inner child in you out, and experience activities without underestimating any means; listen to music, watch series, games, etc., all and each one have their potential and there are people who have different skills or talents that can allow the acquisition of new material comes to stay and be used in a better way.
Study with a native teacher: Take the opportunity that offers such pages to locate teachers who are native speakers, because this way they can give you in addition to their invaluable cultural material a rich professional knowledge and certainly an affection towards language teaching, every success in your learning.
2017年1月3日
Mi vida antes del Covid- 19 (IMPERFECTO) A-2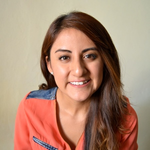 Alejandra Santiago
2020年8月7日
팔랑귀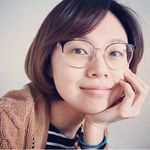 The Origins of popular English Idioms