Me gustas cuando callas porque estás como ausente
Hoy vamos a hablar de los gustos y... ¡de los disgustos! Literalmente, "disgusto" es lo contrario de "gusto", pero en español ha adquirido otra connotación y se usa más con el significado de pesadumbre, inquietud o incluso enfado.
¿Cómo expresamos los emoticonos de arriba con palabras?
Gustar, encantar, molestar, disgustar, fascinar, fastidiar....
Son muchos verbos que en español funcionan de una manera diferente y pueden ser difíciles de entender para los estudiantes extranjeros. ¿Podéis pensar en alguna oración con alguno de los verbos de arriba?
En este tipo de construcciones hay un elemento (el sujeto) que produce una sensación, un sentimiento o una reacción… (expresados por el verbo) en alguien (el objeto/complemento indirecto, expresado por el pronombre).
Cuando el sujeto es una combinación de varios infinitivos, o de infinitivo y sustantivo, el verbo va en singular. El verbo solo va en plural si hay un sustantivo plural más cerca del verbo que el infinitivo:
Me gusta ir al cine y leer en la cama.
Me gusta el cine y leer en la cama.
Me gusta ir al cine y las novelas de misterio.
Me gustan las novelas de misterio y leer en la cama.
Hay otros verbos y expresiones que funcionan como el verbo "gustar". Si quieres saber más... Sígueme en mi perfil o programa una clase conmigo.
¡Don't be absent, speak to me!
2019年9月18日
Mi vida antes del Covid- 19 (IMPERFECTO) A-2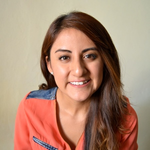 Alejandra Santiago
2020年8月7日
팔랑귀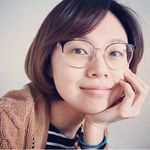 The Origins of popular English Idioms