Why is learning English important for you? - how you're motivated.
This is the first thing that I try to learn when I meet a new student. Motivation is the combination of things that drive you to accomplish something, they can be extrinsic or intrinsic. Normally both motivate a person, but, one is stronger than the other. It's important for English teachers to know how you are motivated so they can deliver an effective class.
"Carrot and the stick", or a heart of fire?
The image to the right shows the two types of motivation.
Extrinsic motivation
is the carrot on a stick. Are you learning English to pass an exam? Do you need English to get a promotion? Generally speaking, people who are motivated externally face challenges staying motivated. This is because their rewards are out of their control. They cannot decide if they will pass an exam. However, extrinsic motivation is not a bad thing, it can help you work out your long-term goals.
Intrinsic motivation
is the fire inside you that makes you to achieve your goals. For language learners it comes from 3 main areas:
A
sense of agency
is that feeling you get when you are in total control of something, when you take responsibility for your learning for example. When you have a strong sense of agency you make the decisions about how and when you will learn without a teacher. Students with agency are normally learning English for self-improvement or personal development.
Relatedness
is when you feel like you're a part of a community. You're learning so that you can contribute your ideas and know that people understand you. Students that are seeking to belong to a group or because their partner speaks another language are driven by this.
Competence
is when you're good at something and you want to get better. Normally you've already started learning something and constant, consistent improvement motivates you. People seeking mastery are classic examples of people who show competence.
To find out how you're motivated I made this video for you:
So how are you motivated? If you watched the video and did the activities let me know what your motivation. Also, if you want to practice your English, you can book a class with me!
2018年7月27日
Mi vida antes del Covid- 19 (IMPERFECTO) A-2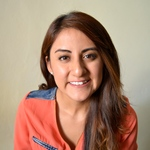 Alejandra Santiago
2020年8月7日
팔랑귀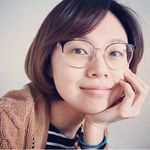 The Origins of popular English Idioms