有効期限:

07:09:46:32

(クーポンが残っています: 88)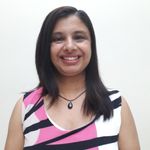 Anusha Bhana
南アフリカ
•
5:08 AM (GMT+02:00)
トライアルレッスン
One time, 30 minutes
先生の統計
非常に迅速に
2年前
100.00%
0
0.0 レッスン平均
新しい先生
レジュメ

学歴
Honours Degree in Human Resource Development
Rand Afrikaans University - South Africa
Bachelor of Arts Degree
University of South Africa - South Africa
Majors in English and Education
Higher Education Diploma
Transvaal College of Education - South Africa
majors in Teaching Subjects

職歴
Education, Skills and Development
Edutel - South Africa
Facilitator/ Assessor. Design and conduct both instructional learning and workplace assessments. Update and development of training material.
Supply teacher
Keep Education - United Kingdom
Supply teacher- taught Year one to Year six
Foundation Phase teacher
Independent Schools - South Africa
Taught Grade one to Grade three. Taught English, Afrikaans, Maths and Life Skills. Taught and assess students according to a set curriculum.
Primary school teacher
Public Schools - South Africa
Teaching English to beginners. Develop daily lesson plans as per curriculum. Develop and assess students skills in English: speaking, reading, writing and listening

資格
この言語を指導している先生を探す:
トライアルレッスン
One time, 30 minutes