有効期限:

02:00:32:00

(クーポンが残っています: 33)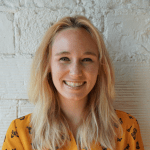 Nina Hamblin
米国
•
1:22 PM (GMT+01:00)
先生の統計
数時間以内
2 years ago
100.00%
976
11.7 レッスン平均
5.0
レジュメ

学歴
Advanced High School Diploma
Salem High School - Virginia Beach, Virginia, USA
I excelled in English in School

職歴
WordPress Developer
Freelance - Online
Responsibilities: Creating new sites or fixing old sites for clients to help their businesses grow. Giving advice when needed. Migrating content, products, etc. from old sites to new. Fixing issues in a timely manner.
Writer/Proofreader
Freelance - Online
Responsibilities: Writing a monthly blog for an animal charity, proofreading significant or urgent texts, creating website content, writing an informational blog on Cafetalk.com to assist students, and editing important documents for international clients.
Virtual Assistant
Freelance - Online
Responsibilities: Assisting clients with website issues; working together to clarify concepts and determine the best course of action. Using basic project management skills to resolve issues with the least amount of impact to the client. Data entry and research.
English Tutor
検証済み
https://cafetalk.com/ - Online
Responsibilities: Proofreading, pronunciation and grammar correction, teaching common idioms, phrases, and vocabulary. Achievements: Over 3000 completed lessons. One of the highest rated tutors on the site, reaching 'premium' tutor level after first year.
Operations Specialist
United States Navy - Virginia, USA
Responsibilities: Phone service, event planning and scheduling, handling confidential information, emailing, and security.
この言語を指導している先生を探す: