有効期限:

04:19:26:38

(クーポンが残っています: 66)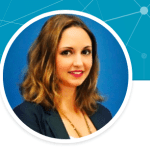 Jessica W
米国
•
9:28 AM (GMT-08:00)
先生の統計
非常に迅速に
3年前
100.00%
0
0.0 レッスン平均
新しい先生
レジュメ

職歴
English Lecturer
Academies Australasia College - Singapore
Full-time English lecturer of General English. Responsible for creating and executing daily lessons, setting term papers and assessments, leading orientations and promoting the College's English Department on marketing trips overseas.
English Lecturer
AEC College - Singapore
General English lecturer to foreign students enrolled in AEC College's Preparatory Program. Currently teaching levels Elementary – Upper Intermediate with focus on reading, listening, grammar, writing and speaking skills. Additional responsibilities include creating lesson plans, assignments, exams and writing student assessments.
Language Arts Teacher
Bilfen Middle School - Istanbul, Turkey
Language Arts teacher for 5th and 6th grade at Bilfen Middle School. Taught classic novels to students with extra emphasis on enhancing students' vocabulary and essay writing skills. In addition, created original teaching materials used by all of the Bilfen branches.
English Instructor
British English - Istanbul, Turkey
Full-time teacher covering all levels ranging from Elementary to Advanced. Helped students improve reading, writing, listening and speaking skills. Covered private tutoring and conversation clubs.
Substitute English Instructor
College of English Learning (CEL) - Santa Monica, California
English Language Instructor covering Basic to Advanced levels.

資格
TEFL Certification
Via Lingua - Crete, Greece
120 hour in class training to teach English as a foreign language.
この言語を指導している先生を探す: