有効期限:

00:08:00:50

(クーポンが残っています: 11)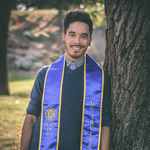 Brennan Lagman
ベトナム
•
11:54 AM (GMT+07:00)
トライアルレッスン
One time, 30 minutes
先生の統計
非常に迅速に
5年前
100.00%
14
4.3 レッスン平均
5.0
レジュメ

学歴
B.A. Social Ecology with *latin honors
University of California Irvine - Irvine, California
A.A. Social Sciences, and A.A. Psychology
Fullerton College - Fullerton, California
Social Sciences/Psychology

職歴
Youth Organizer/Intern
KidWorks Santa Ana - Santa Ana, CA
Conducted a series of creative writing workshops as part of Advanced Field Study program. Gained organizational skills through supervision/facilitation of Youth Activities for Youth Empowerment Network at KidWorks. Improved leadership through Facilitation of meetings, discussions, and workshops with youth. Organize, attend and support activities and initiatives. Gained skills in conducting qualitative social science research project throughout course of year.
Tutor/Mentor
Beacon House Orphanage - Accra, Ghana
Gained skills in working with/teaching/mentoring children/youth ages 4-18 with variety of mental/social developmental issues, developed creative ways to teach them meditation in a West African, multicultural setting.
Program coordinator/faciliator
Meditate to Regenerate - London, U.K.; Amman, Jordan
Volunteer traveling and teaching meditation in Jordan to Refugees from the Syrian and Palestinian conflict(s), working with UNICEF, Save The Children, Sisterhood is Global, the UN and other NGO's teaching Team building and meditation. Gained multicultural knowledge, leadership and teamwork skills to collaborate and facilitate curriculum.
YOLA Junior Teacher
YOLA - Ho Chi Minh City, Vietnam
Teach ESL and conversational english to youth in the YOLA Junior program.
この言語を指導している先生を探す:
トライアルレッスン
One time, 30 minutes