有効期限:

06:19:58:12

(クーポンが残っています: 88)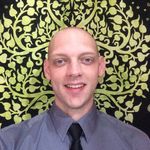 Charles McConville
アルバニア
•
5:56 PM (GMT+01:00)
トライアルレッスン
One time, 30 minutes
先生の統計
非常に迅速に
2年前
100.00%
0
0.0 レッスン平均
新しい先生
レジュメ

学歴
BA of Art in History and BA of Science in Psychology
University of Pittsburgh - Greensburg, PA
Focus on Latin American history and Applied Behavior Analysis

職歴
ESL Teacher
Apax English - Hanoi, Vietnam
An English center with learners from ages 3 to 17. Taught from a smart TV and used Ipads to record and edit student videos. Also some STEAM based lessons.

資格
CELTA
Teaching House - Los Angeles, CA
Aimed at teaching adult English language learners but also applicable to younger learners.
この言語を指導している先生を探す:
トライアルレッスン
One time, 30 minutes