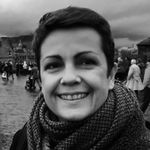 Julie
フランス
•
9:12 PM (GMT+02:00)
自己紹介
⚠️ I CANNOT TAKE ON ANY NEW STUDENT AT THE MOMENT
Hello, I'm Julie, I'm a native french speaker and I'm currently living in the south of France, close to Aix-en-Provence. I've been travelling a lot and I always have great fun interacting with people from all walks of life.
I am graduate from the Alliance Française to teach french as a foreign langage. If you decide to improve your french with me, we will mostly focus on oral skills, because this is the best way to get more confident in the target langage, I guess. I will fully adapt my teaching approach to your goals and motivations, by providing you a large range of tools in wich you will be free to pick in, to make your learning as efficient as possible. Videos, podcasts, interactive exercices, written documents, songs are some of my favourite course materials, to reinforce your skills in grammar, vocabulary, and pronunciation, but my secret ingredients are fun and relaxed atmosphere.
So feel free to contact me for further informations or any specific needs. I'm looking foward to meeting you for our first french lesson. See you soon. A bientôt!
Bonjour, je m'appelle Julie, je suis Française et j'habite dans le sud de la France, près d'Aix-en-Provence. J'aime le voyage, la nature, la cuisine, la musique et beaucoup d'autres choses.
Je suis diplômée de l'Alliance Française pour enseigner le Français Langue Etrangère, et je vous accompagne pour apprendre le français à votre rythme, selon vos besoins, selon vos objectifs et votre personnalité. Parce que vous êtes unique, votre leçon le sera aussi. Ensemble, nous travaillerons beaucoup l'oral, la conversation, pour progresser à la fois en grammaire, en vocabulaire et prononciation. Mais je propose aussi des exercices. Les supports de cours sont variés: vidéos, chansons, sites internet, articles de presse... J'aime aussi vous faire découvrir la culture française, et mettre beaucoup de bonne humeur dans les cours pour les rendre agréables, parce que je sais qu'apprendre une langue étrangère demande beaucoup de volonté et d'efforts. Vous êtes débutant, intermédiaire ou avancé? J'ai un grand choix de documents adaptés à votre niveau. Vous voulez simplement faire de la conversation pour pratiquer la langue? Avec plaisir, nous parlerons de votre culture et de la mienne, de vos opinions, de vos projets... J'ai hâte de faire votre connaissance, et de vous aider à parler le français, dans la joie et la bonne humeur! A bientôt.

もっと見る
体験レッスン
Vous n'avez rien à préparer. Nous allons simplement faire connaissance, parler de vos besoins et de vos objectifs en français.
You don't have to prepare anything. We will simply get to know each other and talk about your needs and goals in French.
もっと見る
トライアルレッスン
One time, 30 minutes
先生の統計
数時間以内
5年前
100.00%
2,638
27.8 レッスン平均
5.0
レジュメ

学歴
Etudes Supérieures de Journalisme
E.S.J Paris
Etudes Supérieures en Philosophie et Sociologie
La Sorbonne - Paris

資格
DAEFLE (Diplôme dAptitude à l'Enseignement du Français Langue Etrangère)
検証済み
Alliance Française - Marseille
Didactique du FLE- Phonétique- Outils numériques- CECR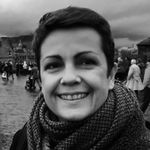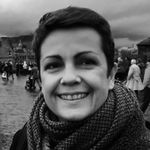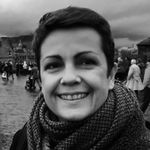 この言語を指導している先生を探す:
トライアルレッスン
One time, 30 minutes