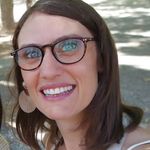 melissa fricard reverte
フランス
•
10:50 PM (GMT+02:00)
自己紹介
Bonjour à toutes et à tous, hola todas y todos, hello everyone.

Soy Mélissa y vengo de un hermoso pueblo en el sur de Francia. Tengo 35 años soy diplomada en Ciencias de la Educación, profesora de francés y de castellano apasionada por América Latina y España. Viví en Colombia y en Chile donde enseñé el idioma francés durante 12 años en la famosa Alianza Francesa y también en la Universidad Austral de Chile. Paralelamente fundé una agrupación para fomentar la lectura en los barrios con los niños y jóvenes y daba clases de alfabetización a adultos. Conozco perfectamente las dificultades particulares que tienen los hispanohablantes al aprender el francés así que avanzaremos más rápido. También enseñé francés en Italia y España, dos países que me encantan. Me gusta participar activamente en la sociedad y disfrutar del arte. Y a ti ¿qué te gusta? Si te animas aprenderemos en un grato ambiente conociendo el idioma y las culturas francófonas desarrollando tus competencias oral y escrita (de acuerdo al Cuadro Europeo Común de Referencias para las Lenguas) trabajando tu pronunciación e integrando las principales reglas gramaticales. ¡Tengo experiencia desde los 5 a los 91 años! Podemos si lo necesitas preparar las certificaciones oficiales Delf Dalf que conozco muy bien ya que también fui evaluadora. Cualquier que sea tu motivo para estudiar francés la idea es conocernos, evaluar tu nivel, tus necesidades y expectativas para proponerte una guía de aprendizaje adaptada.

Hello everybody! I'm Mélissa and i come from a beautiful town in the south of France. I am 35 years old and I am a graduate in Education Sciences, a french and spanish teacher passionate about Latin America, travelling and art. I lived in Colombia and in Chile where I taught French for 12 years in the famous Alliance Francaise and also in the Austral University of Chile. You will learn in a pleasant environment knowing the French language and cultures (according to the Common European References for Languages) working on your pronunciation and integrating the main grammatical rules. I have experience from 5 to 91 years! If you need, we can prepare the official Delf Dalf certification that I know very well since I was also an evaluator. Whatever your reason for studying French, the idea is to get to know each other, assess your level, your needs and expectations in order to propose an adapted learning guide.


もっと見る
トライアルレッスン
One time, 30 minutes
先生の統計
数時間以内
5年前
99.00%
1,344
25.8 レッスン平均
5.0
レジュメ

学歴
professeure de francais langue étrangère
LSF - Montpellier
Public: adultes. Approche communicative et perspective actionnelle basées sur les niveaux du CECRL A1-A2.B1.B2. Conception et animation des cours FLE, suivi de la progression pédagogique et évaluation.
maîtrise sciences humaines et sociales mention cultures et sociétés
Université de Toulouse II Le Mirail - Toulouse
licences en sciences de l'éducation et de la formation
Université de Toulouse II Le Mirail - Toulouse

職歴
この言語を指導している先生を探す:
トライアルレッスン
One time, 30 minutes