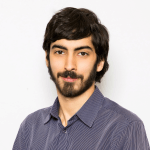 Russ Gomez
スペイン
•
5:36 AM (GMT+01:00)
使用できる言語
ネイティブ
,
C2
,
B1
,
A2
,
A1
,
A1
トライアルレッスン
One time, 30 minutes
先生の統計
非常に迅速に
3年前
100.00%
2
2.0 レッスン平均
5.0
レジュメ

職歴
Freelance Tutor
Self Employed
Teach online and in-person, designing lessons for students learning English and Spanish as a second language. Also provide resume consultations for professionals who speak English as a second language.
Double Bass Coach
Tufts Youth Philharmonic - Medford, USA
Prepared weekly group lessons for high school bass students, focusing on musicianship, technique, and sight reading in classes of 2-4 students. Provided real time coaching and instruction to section basses during rehearsals and concerts.
Teaching Assistant for Discrete Mathematics
Tufts University - Medford, MA
Led office hours on a weekly basis to help students with homework and their questions. Graded student homework and provided individual feedback letting students know the specific areas they misunderstood and ways to improve.

資格
TEFL/TESOL/TESL Certificate
検証済み
Oxford Seminars - Newark, NJ, USA
Certificate for 100+ hours of focused training on teaching English to non-natives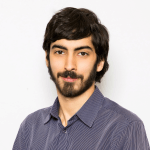 この言語を指導している先生を探す:
トライアルレッスン
One time, 30 minutes