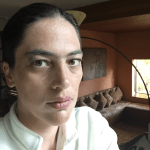 Maria Amador
米国
•
5:26 PM (GMT-06:00)
使用できる言語
ネイティブ
,
ネイティブ
,
B2
,
A2
トライアルレッスン
One time, 30 minutes
先生の統計
非常に迅速に
4年前
100.00%
0
0.0 レッスン平均
新しい先生
レジュメ

学歴
B.A. Anthropology
Bryn Mawr College - Bryn Mawr, PA
Thesis: Theater of Witness as a Means of Social Change

職歴
Professor of English Language
Anahuac University - Oaxaca de Juárez, Oaxaca, México
Inspired and coached university students in attaining proficiency in english language speaking, listening, reading and writting skills.
Spanish Language Teacher
Spanish Language School - Philadelphia, PA, USA
Taught Spanish as a second language with an emphasis on grammar and vocabulary using contextual conversations.
Private English Tutor
Instituto de Comunicación Internacional - Guadalajara, Jalisco, Mexico
Mentored Hewlett-Packard executives in expanding their english vocabulary and perfecting their communication skills.
Teacher Assistant
Bryn Mawr College - Bryn Mawr, PA, USA
Revised and proofread essays. Tutored and lectured students in Spanish.
この言語を指導している先生を探す:
トライアルレッスン
One time, 30 minutes