有効期限:

03:21:00:44

(クーポンが残っています: 55)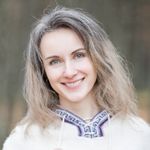 Maria Zakharova
ロシア
•
6:54 PM (GMT+03:00)
使用できる言語
ネイティブ
,
C1
,
B2
,
A2
,
A1
トライアルレッスン
One time, 30 minutes
先生の統計
1 日以内
2年前
97.00%
252
24.6 レッスン平均
5.0
レジュメ

学歴
Certificate in international business
University of Liverpool - Online program Master of Science in Global Human Resource Management.
Taken four core modules: Strategic Organization, International Business and Emerging Markets, Managing in Multicultural Context, Managing Finance.
Psychologist. Teacher of Psychology.
Karelian State Pedagogical University. - Petrozavodsk
Full-time. Speciality: Psychology. Major: Social Psychology.

職歴
English teacher
Cambridge Examination Centre RU 027 - Karelia republic, Segezha town
English teacher for children and adults
Russian teacher
検証済み
Privately for a family in France - Saint-Genis-Pouilly
Russian teacher for children from international family in France
Interpreter (Eng-Rus, Rus – Eng)
Russian Radiator, Ltd. - Karelia republic, Segezha town
Working as an interpreter for an Italian guest at the factory. Assisting at business meetings. Providing training of the staff of the factory. Translating training materials and reports. Advising role in relation to intercultural communication.
Social therapist
Department of Mental Health - Sortland Municipality, Norway
Helping patients to maintain achieved level of recovery between their visits to psychiatrist. Helping patients to develop and redevelop lost social skills. Organizing outdoor activities for the patients. Organizing group and individual training. Records management. Control of medicines, dispensing medicines to patients. Social work with refugees (Myanmar)
Assistant
Adult education centre - Sortland Municipality, Norway
Helping Russian newcomers to learn Norwegian. Social work with refugees from Afghanistan. Helping refugees from Afghanistan, Ethiopia, Somalia to assimilate in Norway, assisting in language learning and cultural adaptation. Helping them to organize their daily life in Norway, to register in local services etc.
Country coordinator. Translator.
Ratu Bagus Ashram - Bali
Translating website from English into Russian. Translating brochures and guidance for practitioners. Translating speech of the teacher for non-English speaking Russian students in the Ashram. Teaching English for children. Communicating with interested, helping to organize their trip.
Russian teacher
Privately by Skype and Zoom - from home, Karelia republic
Generally my students were from Australia, France and Italy

資格
Certificate in Teaching English Online
Cambridge Assessment English
Teaching Knowledge Test
Cambridge Assessment English
Module 1. Band 4 (highest).
IELTS Certificate.
Malta
Overall Band Score is 6.5. Listening 6.0; Reading 7.5; Writing 6.0; Speaking 7.0.
Full-time English course
EF International Language Centre - Malta
Reached C1 Advanced level.
Test in Norwegian language. Bergenstesten
Norway
Certificate of General approval of foreign education in Norway (of Russian Diploma).
NOKUT - Norway
この言語を指導している先生を探す:
トライアルレッスン
One time, 30 minutes