有効期限:

01:08:37:39

(クーポンが残っています: 22)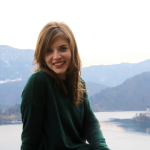 Inés Abalo Rodríguez
スペイン
•
5:17 AM (GMT+01:00)
トライアルレッスン
One time, 30 minutes
先生の統計
数日以内
4年前
98.00%
201
14.2 レッスン平均
5.0
レジュメ

学歴
MSc in Mind, Language and Embodied Cognition
University of Edimburgh - Edinburgh, UK
Master of Philosophy applied to Neuroscience
Master in Neuroscience
Universidad Autónoma de Madrid - Madrid, España
Master in Neuroscience in Medicine Department
Grade in Psychology
Universidad Autónoma de Madrid - Madrid, España
Grade in Psychology with Clinical Psychology speciality

職歴
Disadvantaged teenagers entertainer
Mimosa - Padova, Italy
Collaboration as a volunteer in an NGO that works with teenagers and women with difficult backgrounds
Language tutor
Private - Padova, Italy
Working as a Spanish private tutor to both teenagers and adults
Research Assistant
Università di Padova - Padova, Italy
Working as a research assitant in a Neuroscience project
Personal tutor
Private - Madrid, España
Working as a personal tutor for children and teenagers that needed extra support after school (Maths, Languages, Grammar, Science).
Children entertainer
Miami Youth For Africa - Acornhoek, SouthAfrica
Collaboration as a volunteer in an NGO aiming to develop a handwork and educational project in Acornhoek
Research Assistant
Vrije Universiteit - Amsterdam, The Netherlands
Working as a research assitant in a Neuroscience project
Language tutor
Tufts & Skidmore Spain - Madrid, España
Working as a Spanish tutor for University students coming from Tufts University and Skidmore College (U.S.A.). I was also involved in organizing activites aiming to show how Spanish culture is to the students.
Hospital Children Entertainer
Hospital de La Paz - Madrid, España
Collaboration as a volunteer in an NGO aiming to entertain children admitted to hospital

資格
C1 - Italian
Certificato Italiano di Lingua Straniera - Siena, Italy
C1 - English
CAE - Cambridge, UK
この言語を指導している先生を探す:
トライアルレッスン
One time, 30 minutes