有効期限:

01:09:21:46

(クーポンが残っています: 22)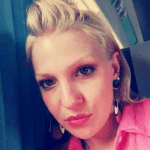 Maury Browning
マレーシア
•
11:33 AM (GMT+08:00)
トライアルレッスン
One time, 30 minutes
先生の統計
非常に迅速に
4年前
100.00%
0
0.0 レッスン平均
新しい先生
レジュメ

学歴
BA in Art
Brooklyn College - Brooklyn, New York
Focused in studio art, with Minors in Spanish and Psychology

職歴
Sinbok Elementary School
Grade School - Ulsan, South Korea
Taught grades second through seventh English as a Second Language. Designed semester-long course syllabus for the English department. Facilitated learning games and activities for children to gain a greater understanding of the English language. .
High School ESL Teacher
Wooshin High School - Ulsan, South Korea
Regularly gave lectures, assignments and presentations in English for high school level students studying English as a Second Language. As an English Teacher, I was often asked to judge debates or contests. In addition, I would grade papers, exams and plan lessons for each semester.
English Conversation Tutor for ESL Professionals
Met in cafés or at the student's home. - Ulsan, South Korea and Kuala Lumpur, Malaysia
While still living in South Korea, I tutored children as young as eight, through mature adults. Their English conversational abilities were as varied as their ages. Some of my lessons included but were not limited to, test preparation, fluency, basic everyday conversation, reading, writing and listening proficiency, business English, language specific lessons and so on. I continue tutoring those that wish to improve their English language skills to this day, in person in Kuala Lumpur, Malaysia.

資格
CELTA
University of Cambridge - Chiang Mai, Thailand
Certificate in Teaching English to Speakers of Other Languages
TEFL Certificate
i-to-i Institute - Online
Completed multiple levels of the Teach English as a Foreign Language Course, specifically for young learners, children and adults
この言語を指導している先生を探す:
トライアルレッスン
One time, 30 minutes