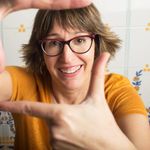 AINHOA esteban
スペイン
•
6:40 AM (GMT+01:00)
使用できる言語
ネイティブ
,
B2
,
B2
,
B2
,
B1
トライアルレッスン
One time, 30 minutes
先生の統計
1 日以内
5年前
98.00%
607
14.1 レッスン平均
5.0
レジュメ

学歴
MA in Teacher Training
Universidad de Deusto - España
Post-graduate qualification in Career Guidance
universidad de Deusto - España
In case of working with Spanish speaking customers, I provide the necessary language tools to succeed. Enable me to offer professional Career Guidance with socio-professional and educational orientation. My specialty supports workers to help them developing the desired skills in the work market.
Degree in Politics and Social Services
universidad de Deusto - España

職歴
Spanish teacher as a foreign language (ELE)
検証済み
Escuela don Quijote - Valencia. España
Teaching spanish from A1 to C1. Group, individual and conversation classes
Spanish teacher
Natal. RN. Brasil
Private spanish lessons. From level A1 to C2
検証済み
CNA Inglês e Espanhol - Natal. RN. Brasil
Spanish language teacher. Level A1-A2
Spanish teacher
Yeovil. Somerset. England
Private spanish lessons. Level: A1-A2-B1-B2

資格
この言語を指導している先生を探す:
トライアルレッスン
One time, 30 minutes