有効期限:

04:19:30:08

(クーポンが残っています: 66)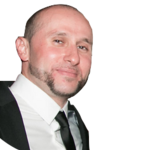 Martin Dubovic
米国
•
12:24 PM (GMT-05:00)
トライアルレッスン
One time, 30 minutes
先生の統計
非常に迅速に
4年前
100.00%
3
2.0 レッスン平均
5.0
レジュメ

学歴
Bachelor's Degree
Suffolk University - Boston, MA USA
International Relations | 3.62 Final GPA

職歴
Director of Healthy Living
Malden YMCA - Malden, MA USA
• Managed a seven-unit department with approximately 50 staff members. • Hired, managed, and mentored coordinators, front line staff, and volunteers for the above. • Performed annual reviews, monitored certification status, etc and processed payroll / time-sheets for all staff. • Researched, created, launched, and marketed classes and events that supported the overall mission of the organization (program development). • Specifically targeted low-income and minority communities for recruitment into our healthy living programs for diabetes prevention, cancer management, and arthritis management for the elderly. • Responded to members and non-members' inquiries and feedback. • Networked with public health and other professionals within our service area to form relationships that assisted in pro- moting our mission and programs. • Created annual budget for all areas. Forecasted revenue and expense spreads for the year and monitored budget status. • Researched and arranged lease agreements for all equipment for health and wellness department.
Trainer of Trainers
Y-USA (YMCA of the USA) - Throughout the New England Area (MA, NH, CT, RI) USA
• Lead certification classes for YMCA staff following assigned curriculum from Y-USA. • Assessed students' performance and provided feedback and coaching to improve weak areas. • Responsible for all aspects of the training process from class setup, content delivery, grading, to data entry into the Y- USA system and closing out the class.

資格
CELTA
My Teaching House Boston - Boston, MA USA
ESL Teacher Training Course with 120 Hour Instruction of Real ESL Learners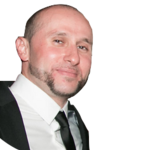 この言語を指導している先生を探す:
トライアルレッスン
One time, 30 minutes