有効期限:

01:23:53:02

(クーポンが残っています: 33)
先生の統計
数時間以内
4年前
100.00%
659
16.0 レッスン平均
5.0
指導専門分野
American English
British English
レジュメ

学歴
Bachelor of Commerce
McGill University - Montréal, QC, Canada
Majored in International Management with a Minor in Environment. Studied Beginner's-Intermediate Spanish

職歴
English Conversation Workshop Facilitator
Y des femmes de Montréal- YWCA Montréal - Montréal, QC, Canada
Volunteered to run a weekly conversation workshop of community and belonging for women having recently immigrated to Montréal; planned conversation/discussion themes based on students' interests and grammatical needs, and sensitive to diversity of opinion/culture/religion.
English Language Instructor
Global LT - Montréal, QC, Canada
Taught English grammar, spelling, reading, writing and pronunciation one-on-one, twice weekly in student's home; designed conversational and grammatical lessons and exams for an individual adult (High Beginner); catered material to student's specific needs, learning goals and problem areas.
English Language Teacher
HELP! Heslington Language Program - Tehuacan, Puebla, México
Planned conversational and grammatical lessons, quizzes, exams and workshops for five different classes (of 10-15 students); taught English grammar, spelling, reading, writing and pronunciation in a classroom environment to High Beginners and Pre-Intermediate teens and adults; marked and graded students' oral presentations, weekly quizzes, midterms and final exams.
English Language Coach
Echo Language - Montréal, QC, Canada
Provide private and specialized Business English training to professionals in Montréal in private and small group format. Customize lessons according to workplace requirements, students' learning objectives, interests and needs. Focus on conversation (pronunciation, vocabulary, expressions, idioms etc.), supplemented with tacit learning objectives related to grammar and verb tenses.

資格
100 Hour TESL/TESOL/TEFL Certification
検証済み
Oxford Seminars - Montréal, QC, Canada
English as a foreign/second language teacher training.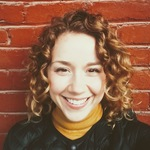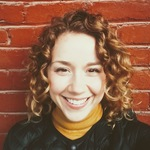 この言語を指導している先生を探す: