有効期限:

02:07:32:26

(クーポンが残っています: 33)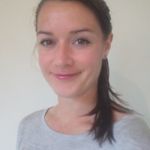 Claire K-Stevenson
イギリス
•
5:22 AM (GMT+00:00)
トライアルレッスン
One time, 30 minutes
先生の統計
非常に迅速に
2年前
100.00%
0
0.0 レッスン平均
新しい先生
レジュメ

職歴
Finance & Operations Manager
Goodtime Thailand - Koh Tao, Thailand
Management and organisation of all business activities, including team leadership and staff scheduling, customer enquires and activities. I was responsible for the day to day management of one location, as well as the financial management of two locations.
Coach & Business Manager
Koh Tao Crossfit - Koh Tao, Thailand
I was responsible not only for welcoming new guests and returning members, but also for coaching fitness sessions and teaching physical skills to guests from all over the world.
Service Delivery & Customer Service Manager
Nuffield Health - Epsom, United Kingdom
I had operational management & leadership of over 20 application & customer service specialists. I was lead trainer on customer service skills, including communication skills, and was responsible for all customer communication.
Account Manager
Qube Global Software - London, United Kingdom
I was responsible for providing customer service and sales support to existing customers. I created and managed a number of new retention initiatives, including customer feedback tools and forums.
Systems Trainer & Account Manager
Club Runner Europe - Crawley, United Kingdom
I was the sole trainer and was responsible for sales, training, implementation, and account management for all customers of the web-based system. I travelled internationally to teach new users of the system, and provided both system training and customer communication skills.
Account Manager & Trainer
Club Machine - York, United Kingdom
I was the sole software trainer and provided systems training to customers and colleagues. I was responsible for designing, creating, and delivering all training on the software. I was responsible for new customer needs analysis, creating training goals and objectives, and teaching customers of all abilities. I was also responsible for leading software implementation, including elements of project management and service delivery.

資格
この言語を指導している先生を探す:
トライアルレッスン
One time, 30 minutes