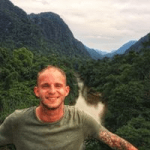 Dave Greenaway
イギリス
•
10:10 PM (GMT+00:00)
トライアルレッスン
One time, 30 minutes
先生の統計
非常に迅速に
4年前
100.00%
0
0.0 レッスン平均
新しい先生
レジュメ

職歴
English teacher
Natural English Nyelviskola - Hungary, Tata
English teacher for the school. I was very quickly given higher responsibility students from my boss. These included teaching managers at multinational companies, holding debate/discussion and taking on big groups at other multinational companies. I spent most of my time teaching privately, mainly face to face but also over Skype. I took students through exam preparation (all to date have passed) after working there for only a month. I have to hand it to my boss he was excellent and always pushed me to do more. Realising how many ways to teach are out there has given me a plethora of different teaching methods, however I would say the thing I have learnt most from my year there is that no two students are the same. Taking a little extra time to get to know my students helped me help them a hundred times over. I also taught across an age range of 6-62.
Royal Marines Commondo
検証済み
British Military - Across Scotland and England
I spent 4 years as a Royal Marines Commando. By far the most challenging job I have taken on board so far. Becoming a Marine taught me a huge amount about self discipline and I quickly developed the idea that it is our attitude that governs our aptitude, not the other way around. This is something I believe many students don't realise and why students can feel deflated at times. two particular skills I developed were that of structuring and organising my time very accurately but also how to go with the flow when last minute changes/decisions.

資格
CELTA
検証済み
New College Notingham - Nottingham
この言語を指導している先生を探す:
トライアルレッスン
One time, 30 minutes