有効期限:

03:18:48:45

(クーポンが残っています: 55)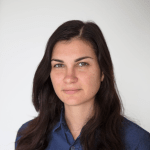 Eva Bush
メキシコ
•
6:06 PM (GMT+00:00)
トライアルレッスン
One time, 30 minutes
先生の統計
1 日以内
3年前
100.00%
55
13.3 レッスン平均
5.0
レジュメ

職歴
Teacher/Foreign Language Nanny
Private classes - Oaxaca, Mexico
I was an English teacher/nanny to a seven year old boy in Oaxaca. We played games and did activities mainly centred around learning to read in English.
Teacher
Britanica Books - Oaxaca, Mexico
I taught English teachers preparing to get certified under the new government initiative to raise standards of English teaching in Mexico. I designed and directed activities based on reading comprehension, speaking and writing skills.
English Language Assistant
The British Council/La Secretaría de Educación Pública - Oaxaca, Mexico
I worked as an English Language Assistant at a technological university in Oaxaca. Mainly, I taught grammar and prepared the students to take the TOEFL exam.
Freelance Educational Writer
Freelance - Bogotá, Colombia
While living in Bogotá, I wrote topical articles and situational dialogue accompanied by comprehension questions for a new website aiming to help students prepare for the IELTS.
B.A. English
University of Southampton - Southampton, UK
I studied a range of modules from Medieval Literature to Teaching English as a Foreign Language. My dissertation was on representations of dyslexia in literature and film within the the theory of 'Otherness'.
English Language Assistant
The British Council/La Secretaría de Educación Pública - Guadalajara, Mexico
I currently work as an English Language Assistant at a university in Guadalajara. I lead the English conversation groups and teach students who are about to go on scholarships to the USA
この言語を指導している先生を探す:
トライアルレッスン
One time, 30 minutes