有効期限:

03:00:38:16

(クーポンが残っています: 44)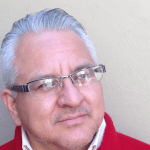 Frank Rivas
メキシコ
•
6:16 AM (GMT-06:00)
トライアルレッスン
One time, 30 minutes
先生の統計
非常に迅速に
2年前
100.00%
0
0.0 レッスン平均
新しい先生
レジュメ

学歴
B.A. Computer Science
検証済み
ITT Technical Institute - Austin, TX

職歴
Online English Teacher
LingoLive - Brooklyn, New York
⦁ Using Task Based Learning to help tech professionals to practice and improve communication skills ⦁ Researching and preparing lessons on any subject deemed necessary by the student ⦁ Tracking and taking ownership of a student's development in all areas related to English
Online English Tutor
Talkbean- ​(2012-2014) - Seoul, South Korea
⦁ Guiding children through English lessons focusing on pronuncitation, grammar, and vocabulary. ⦁ Modeling proper English pronunciation to ESL students ages 3-12. ⦁ Conducting conversations with children to improve conversation skills.
Online English Tutor
TutorABC- ​(2010-2013) - - Taipei,Taiwan​
⦁ Conducting 45 minute lessons with 1-4 students of varing ages and levels ⦁ Helping learners practice pronunciation and vocabulary. ⦁ Providing performance evaluation and detailed feedbacks after each lesson.

資格
TESOL
検証済み
Intesol Worldwide 100 hour - online
この言語を指導している先生を探す:
トライアルレッスン
One time, 30 minutes