有効期限:

00:10:14:18

(クーポンが残っています: 11)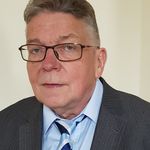 Hans Stengert
イギリス
•
2:40 PM (GMT+01:00)
自己紹介
I am teaching German since aImost 5 years. I am a German citizen living in the UK since more than 15 years.

I have a degree in German laws, and I was working as a self-employed lawyer in Germany until January 2006. Since more than 13 years I am working in the UK as a Linguist and as a Legal Assistant.

Since 2016 I am working as a German Language tutor on a part-time basis teaching online and face to face. Since I started teaching I am passionate about it. I like to communicate with the students and to see how they are progressing.

I have experience in teaching at Beginner Level, Intermediate Level and Advanced Level.

In addition to the general courses I am offering exam preparation courses.

The idea to offer exam preparation courses came up as I was preparing my son for the GCSE exam in German in Year 9 in an external exam without German course in school. He passed the exam with Grade A++ after having my private tuition.

I am also offering courses for Business German beginning from basic business conversations (like job interview) to technical business German (with specialist terminology). In my work as freelance translator my areas of expertise are Business and Legal. Therefore I am very familiar with business terminology.

As German is my mother tongue my students will have the opportunity to listen and to communicate with a German native.

It is my aim to provide highly interactive courses and to get the students to speak as much as possible. You only learn a language when you communicate in the language and you practice it. Therefore I am using a lot of role plays and I am also offering interactive exercises in the 4 key skills Listening, Speaking, Reading and Writing.

I want my students to be motivated to learn a language. Therefore I will make an initial assessment to find out the level of the students, what is their motivation to learn German and what are the topics/skills they want work on. Each student will have a course tailored to their needs.
もっと見る
トライアルレッスン
One time, 30 minutes
先生の統計
数時間以内
3年前
99.00%
137
13.8 レッスン平均
4.9
レジュメ

職歴
German Language Tutor
Language Trainers USA - Old Tappan NJ 07675, USA
German Language courses online
German Language Tutor
Language Trainers UK - London, Manchester, UK
German Language courses face to face and online
この言語を指導している先生を探す:
トライアルレッスン
One time, 30 minutes