Heather は、新しい生徒を受け入れていません。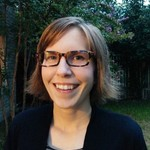 Heather Paul
米国
•
6:55 PM (GMT-06:00)
トライアルレッスン
One time, 30 minutes
先生の統計
数時間以内
5年前
99.00%
530
18.3 レッスン平均
5.0
レジュメ

学歴
Master of Arts in Communication
The University of Akron - Akron, OH
Master of Education in Adult Learning & Development
Cleveland State University - Cleveland, OH
Bachelor of Arts in English
Grove City College - Grove City, PA

職歴
Adjunct Faculty and Assistant Director of Adult & Continuing Education
Baldwin Wallace University - Berea, OH
Taught writing skills. Advised students in job search, e.g. resumes. Managed staff, developed initiatives, problem-solved, collaborated with many departments, planned events, and advised students.
Director of Marketing & Development
Cleveland Pregnancy Center - Berea, OH
Secured grant funding, directed fundraising events, and cultivated major donors. Coordinated volunteers. Gave presentations to community groups.
Grants Manager, Grant Writer
CSA Health System - Cleveland, OH
Managed complete grantseeking and stewardship process for two hospitals and two human services organizations. Collaborated in designing numerous new projects for complex organization. Created workable budgets and evaluation plans for various programs.
English Teacher
Stow-Munroe Falls City Schools - Stow, OH
Taught reading, writing, speaking, and listening.
ESL Teacher
International Institute - Akron, OH
Taught adult ESL students.

資格
Career & Education Advisor Certificate
The Council for Adult & Experiential Learning - Chicago, IL
Teaching Certificate: Communication
Pennsylvania Department of Education - Harrisburg, PA
Teaching Certificate: English
Pennsylvania Department of Education - Harrisburg, PA
English as a Second Language Teacher Training
NAMB - Cleveland, OH
この言語を指導している先生を探す:
トライアルレッスン
One time, 30 minutes