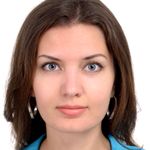 YANA BUNINA
ラトビア
•
6:10 AM (GMT+03:00)
自己紹介
🎓 Russian for foreigners & bilinguals 📚 For adults & children.
The time of change is the TIME of SELF-DEVELOPMENT. Invest in yourself is the surest way not only to maintain internal stability, but also to REACH a NEW LEVEL in an era of crisis. Inaction and fuss in fear take away your energy. EDUCATION enriches you and gives you a new RESOURCE.
I'm pleased to participate in your SUCCESSFUL learning of the Russian language.
I personally cater to each student's needs, whether you are a complete beginner or need conversation practice. I always notice your mood and feel each my student, so I choose the appropriate activities for a particular moment from a variety of pre-prepared ones.

🥇 I am a certified and experienced Russian language teacher and native speaker. I was born and lived in Russia. I moved to Latvia to my husband a few years ago.

I teach:
- adults and children over 7 years old,
- Russian as a foreign language (RFL),
- Russian as a second language in bilingual families (RSL).

🎤 I devote a sufficient amount of time to speaking practice, so you start speaking immediately and easily.

I have prepared for you (listening, speaking, writing, and reading for all levels):
🎧 lively communication with me,
📚 a variety of textbooks and worksheets,
🎬 exciting video/audio/pictures and online games.
Some materials are created by me personally.

💻Technical Details:
- Full HD Pro webcam,
- Internet up to 1000mb/s.

👍 Having motivation and time for classes is what I'm expecting from you. And I will provide you with the means to achieve your goals 🔑

=> => => See you at the trial lesson!

もっと見る
体験レッスン
💪WE START WORKING RIGHT AT THE TRIAL LESSON💪

📚 I will ask you some questions about you, your experience of learning Russian, and your goals.
📚 I will clarify how often you can attend classes and whether you need homework.
📚 If you already know a little Russian, I will offer you some exercises to analyze your abilities.
📚 If you want to start learning Russian from the beginning, you will start learning the alphabet, pronunciation, reading and some basic conversational structures
もっと見る
トライアルレッスン
One time, 30 minutes
先生の統計
数時間以内
4年前
100.00%
465
41.1 レッスン平均
5.0
レジュメ

学歴
Teacher of Russian as a Foreign Language for children
Russian language Center of Moscow State University - Russia, Moscow
Methods of Teaching Russian as a Foreign Language for children
Specialist in European countries and regions
The Russian Presidential Academy of National Economy and Public Administration /RANEPA/ - Moscow, Russia
Focus on the economic and political processes of the EU, on social issues

職歴
Russian language teacher
Verbling and others international platforms - online
teaching Russian as Foreign Language (RFL) and Second Language in bilingual families (RSL), work with adults and children over 7 years old, students of A0-B2 levels
French course tutor
private kid's school DETI.CORPORATION - Russia, Voronezh
teaching french in kindergarten

資格
この言語を指導している先生を探す:
トライアルレッスン
One time, 30 minutes