有効期限:

00:20:36:13

(クーポンが残っています: 22)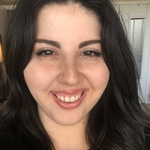 Kara Garcia
米国
•
10:18 AM (GMT-06:00)
使用できる言語
ネイティブ
,
ネイティブ
,
C2
,
C1
,
A2
トライアルレッスン
One time, 30 minutes
先生の統計
非常に迅速に
5年前
100.00%
2
2.0 レッスン平均
5.0
レジュメ

学歴
Bachelor of Arts in Spanish
Texas A&M University - College Station, TX
Emphasis in Hispanic Intellectual History and Interdisciplinary Studies. Double minor in English and Italian.
Study Abroad
Monterrey Institute of Technology and Higher Education - Monterrey, Mexico
Completed coursework in Spanish discourse analysis, Hispanic literary analysis and interpretation, Latin American history, and intercultural communication.

職歴
Spanish Translator
University of Texas at Austin - Department of Kinesiology and Health Education - Austin, TX
Provided English to Spanish translations of documents targeted toward the Hispanic community in East Austin.
Spanish Teaching Assistant
Texas A&M University - Center for Language Learning and Research - College Station, TX
Taught undergraduate laboratory courses for beginning-level Spanish.
Certified Tutor
Varsity Tutors LLC - Houston, TX
Certified Academic Tutor in Spanish, Italian, AP Spanish Language & Culture/Literature & Culture, SAT Subject Test in Spanish, CLEP Spanish, Conversational Spanish, and Conversational Italian.
トライアルレッスン
One time, 30 minutes