有効期限:

04:08:22:30

(クーポンが残っています: 55)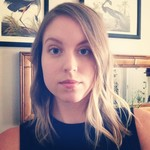 Lesley
米国
•
11:32 PM (GMT-05:00)
トライアルレッスン
One time, 30 minutes
先生の統計
非常に迅速に
5年前
100.00%
4
3.0 レッスン平均
5.0
レジュメ

学歴
Bachelor of Science - Community and International Development
University of Vermont - USA
Master of Science - Public Health
University of North Carolina - Chapel Hill - USA

職歴
English Tutor
Shenzhen, China
Tutored children and adults to improve their English skills. Worked with individuals as well as small groups. Focused on conversational and pronunciation abilities, increasing vocabulary and improving grammar. Assisted in preparing students for IELTS test. Also provided insight on American culture and customs.
English Language Teacher
The Center for Teaching and Learning in China - Shenzhen, China
Developed curricula, planned lessons, instructed and graded more than 1000 public school students of varying proficiency in conversational English including grammar, vocabulary and their contextual applications. Led classes of 40-50 students; also provided individualized instruction. Studied Mandarin and regularly engaged in intercultural communication and events.

資格
TEFL Certificate
The Center for Teaching and Learning in China
Certified to Teach English as a Foreign Language
トライアルレッスン
One time, 30 minutes