有効期限:

04:01:00:55

(クーポンが残っています: 55)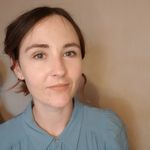 Louise
アイルランド
•
12:54 PM (GMT+01:00)
トライアルレッスン
One time, 30 minutes
先生の統計
1 日以内
5年前
97.00%
208
6.6 レッスン平均
4.9
レジュメ

学歴
Master of Science Event management
University of Ulster - Belfast
CELTA (Cambridge Certificate in English Language Teaching to Adults)
International House Belfast - Belfast
Focused on all aspects of teaching the English language to adults
Bachelor of Science (hons) Biomedical Science
University of Aberdeen - Aberdeen, UK
Focused on physiology, anatomy and pharmacology.

職歴
English Teacher
Lexicom Easier English - Medellin, Colombia
Position involves teaching groups of adults and individual students from A1 to C1 level.. Tailoring lessons and materials according to analysis of student needs and learner styles to create dynamic and enjoyable lessons. Evaluating student performances for level assessment. Marking exams and giving feedback Attend monthly training sessions for teacher development.
English Teacher
University of Antioquia - Medellin, Colombia
Giving conversation classes with a cultural exchange focus to groups of teenagers and adults.
English Teacher and Activity leader
Emerald Cultural Institute - Dublin, Ireland
Teaching English at a residential summer school to groups of 15 students age 13 - 18. Leading activities for students after class and at weekends, interacting with learners outside a classroom setting.
English Champion
British Council - Guarne, Antioquia, Colombia
Performed a needs analysis of the community and implemented a programme of English classes to meet these needs. Taught beginner, intermediate and advanced classes ranging in size from 1 25 students of mixed ability. Tailored lessons according to research and analysis of student needs, errors and learning styles. Used a variety of resources to create authentic activities and materials.
この言語を指導している先生を探す:
トライアルレッスン
One time, 30 minutes